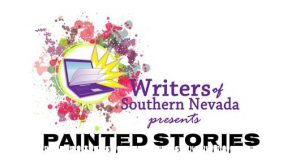 Writers of Southern Nevada is looking for a local traditional/indie/self published author for it's next PAINTED STORIES event on Sunday July 31st at the Jewel Box Theater!
The theme this time is Endless Summer so adventure, romance, travel all fits. Read an excerpt from your book and watch your words inspire artists to paint! $50 stipend and opportunity to sign/sell copies of your books afterwards.
Preference given to WSN Members.
Write to: nevadawriters at gmail dot com for more info!