Have a resource for writers? Contact Us.
.

Whether you're writing a novel, seeking a ghostwriter, or looking to publish a book from your non-fiction expertise, today's publishing world can be confusing… The Book Architecture Method has helped New York Times-bestselling authors of fiction and non-fiction; our clients have appeared on Oprah, The Today Show and the Tonight Show.

Whether you are a writer of fiction or non-fiction, we can help you transform your work into a polished and professional manuscript. We are independent editors with many years of experience, and we work with both first-time and seasoned writers.
Dystel & Goderich Literary Management was founded in 1994 by Jane Dystel, who has been a respected figure in publishing for over 30 years — first as an editor, then as a publisher, and finally as a savvy and successful agent. The agency is the product of her innovative vision of author representation as a full-service enterprise.

Foreword Literary is a full-service, hybrid literary agency based in the Silicon Valley with offices throughout the country. We blend the tried-and-true methods of traditional publishing with the brash new opportunities engendered by digital publishing, emerging technologies, and an evolving author-agent relationship.
Ink and Quill, a new approach to an old idea – mission statement, Ink & Quill publishers' goal is to return to the golden age of publishing by working with new, first time, authors with the potential to develop a wide audience.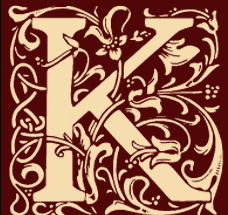 Everyone at Kimberley Cameron & Associates loves books and has a deep respect for the authors who write them. We feel a tremendous responsibility to help our clients in every way we can, from reading and editing their manuscripts, to sending them out to the right editors, to being there to listen and help shape a career.
Literature & Latte was founded in 2006 with the sole purpose of creating software that aids in the creative process of writing long texts. I used to say that Literature & Latte is not a software company. I said this because I didn't set out to run a software company; I was just a guy with lofty writerly ambitions who had just happened to develop a piece of software that helped me in my own writing processes (I know that makes me a geek, but that's something I have to live with).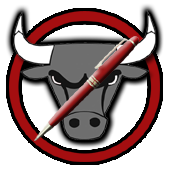 No BullScript Consulting, your one-stop script consulting company bringing a fresh new perspective to your projects – the Executive Perspective! I'm Danny Manus, and working as an executive in Hollywood and developing scripts and pitches with writers on the A-list, B-List, and lists that don't even have letters, has given me a unique point of view on how to help improve your writing, make your script the best it can be and get it ready for the marketplace.
The Agency handles a diverse list of internationally published bestselling and debut authors. Guiding books to publication with our hands-on approach, our goal is to manage authors' literary brands for their entire career. Our client list ranges from literary and commercial fiction and non-fiction authors to popular television personalities.

It's a tragedy how many non-fiction books get published each year—well-written, useful, topical, engaging,  important books—that go nowhere because they have a lousy title and subtitle. Lame, weak, boring, confusing, unclever, you name it.
What Can I Talk About?
Having been successful in two distinct writing-related areas – freelance commercial writing and self-publishing – gives me a lot to talk about. Authoritatively. It allows me to be versatile and flexible in adapting my talks to your audience. But most importantly, there's nothing theoretical in my content. Because everything I talk about, I've lived as I've built my commercial freelance writing business and self-published my books, your attendees get the practical real-world scoop. Don't see what you're looking for as to speaking topic? Let's talk.