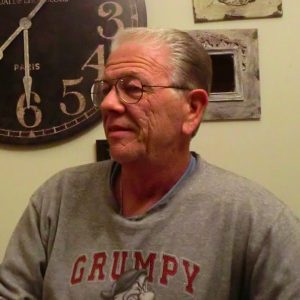 Paul Atreides (author and playwright) took up writing to amuse himself after losing his job in Civil Engineering during the economic downturn. He has since parlayed the hobby into a paying career.
He is currently a theatre critic and writes "Offstage," a monthly column, for the Las Vegas Review-Journal, a major newspaper with a daily circulation of 160,000+.
Prior to that his column, "Vegas Backstage," appeared in Night Beat, a local monthly magazine, and numerous articles have been published in a variety of periodicals.
His first two-act stage play, Phallusies, premiered in Las Vegas, Nevada to good reviews, receiving Las Vegas City Life's "Pick of the Week," and most recently played to sold-out houses in Nashville, Tennesee.
After submitting his ten-minute play, Fusion, to the 9-11 Museum in New York City as a possible live performance piece, he was invited to post it to the Artist's Registry in written form until filming can qualify it for installation as an exhibit within the museum.
His debut novel, (Marvin's) World of Deadheads, (a paranormal romantic comedy that Publisher's Weekly called "Ghost meets The Hangover.") advanced to the semi-finals of the Amazon Breakout Novel Award. PW Select, the quarterly magazine of Publisher's Weekly, listed it in "102 Self-published novels agents, publishers, and Hollywood should take a look at." Consequently, there have been several inquiries into the film rights to the novel.
Rosalie's Best Christmas, Heirlooms of Misfortune and other short stories have been published in anthologies.
Paul has over 30 years of theatrical experience having produced and directed, both as an avocation and professionally, winning numerous awards along the way for plays as diverse as Master Class, Something's Afoot, Biloxi Blues, and Accomplice. His work garnered him a nomination for the Nevada Governor's Arts Awards for Leadership in the Arts and he was a Las Vegas Chamber of Commerce finalist for Leadership in the Arts, 2004.
He is currently working on a World of Deadheads sequel, editing a novel about domestic violence titled Monster in the Shadows, and writing Sins of the Fathers, a new drama for the stage.
You can follow his blog by visiting his website: www.paul-atreides.com
Keep up with him on Facebook: www.facebook.com/paulatreides
Follow him on Twitter: @atreides_paul