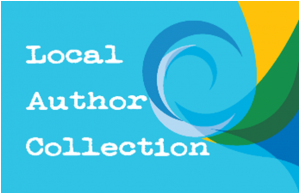 Paseo Verde Library Local Author Showcase
Saturday, March 28, 2015
Paseo Verde Library, 280 South Green Valley Parkway, Henderson NV.
• There is no charge to participate. The event is free and open to the public. We kindly ask that you donate 1 copy to the library if your book is not in our Local Author Collection. Your book will be searchable systemwide in our library catalog and can be checked-out and reserved by library patrons.
• Approximately 20 tables will be set up in the showcase space and authors will be asked to share a table. Two authors will be assigned to one six foot table. You are welcome to bring promotional materials, but please keep in mind that you must share the space.
• Participating authors can sign-up for one 2 hour slot, 9:30am-1130am OR Noon-2:00pm.
• Exhibit space is limited, so authors who wish to participate are encouraged to apply early.
Please fill out the following information and email it to Caroline Hoover at choover@hdpl.org or drop it off at the Paseo Verde Reference Desk by February 21st, 2015. Once reviewed, library staff will confirm with authors by February 28th.
Name:
Phone:
Email:
Website:
Address:
Please indicate your preference for exhibit time. We will try our best to accommodate your preference; however we cannot make any guarantees.
☐ 9:30 a.m. – 11:30 a.m. ☐ Noon – 2 p.m.
As a part of your application, please email us a high-resolution image of your book jacket cover/s and author photo. Additionally, please include a short author biography and your book titles with genres.
An example of what we are looking for:
Gayle Bartos-Pool
Damning Evidence [Mystery] A former private detective and reporter for a small weekly newspaper, Gayle Bartos-Pool has several books in print including The Johnny Casino Casebook series. She is the former Speakers Bureau Director for Sisters In Crime/LA and teaches writing classes on the Short Story, Writing a Killer Opening Line, and Writing Convincing Dialogue. Website: www.gbpool.com
Name:
Book Titles with Genres:
Website:
Brief Bio: