The New Countdown Begins!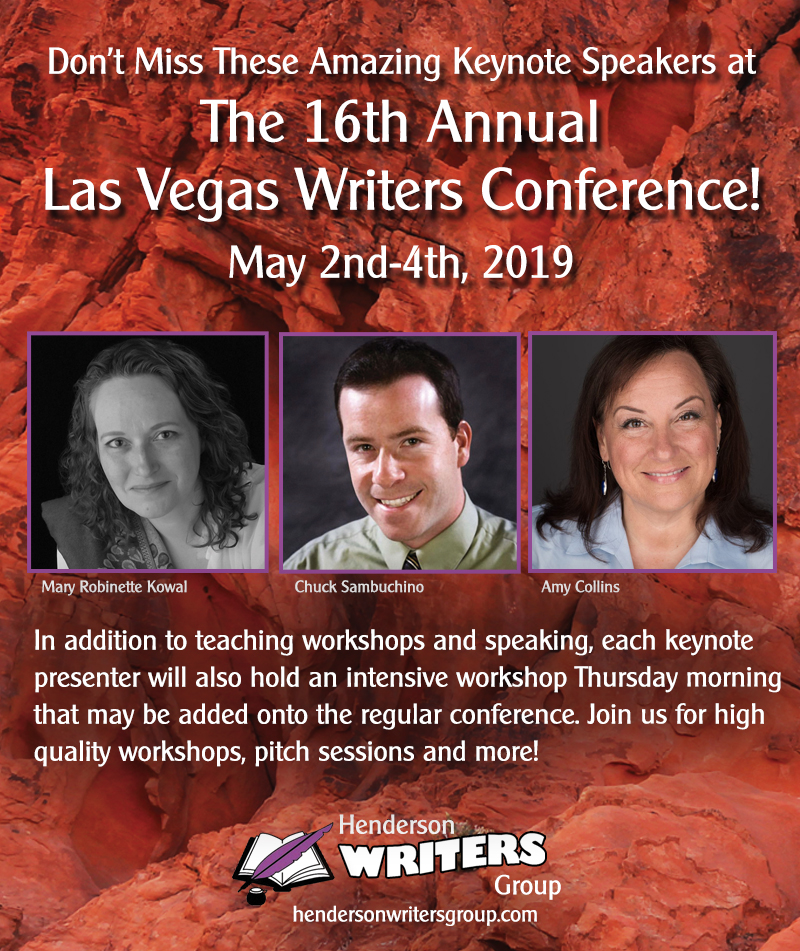 Throughout the weekend, you will be able to meet and socialize with our faculty, pitch to agents and publishers, and learn from experts in fields connected to writing and publishing.
This is going to be one exciting and rewarding experience.
Past Las Vegas Writer's Conference Keynote Speakers
2018: Jane Friedman
2017: Donald Maass
2016: Larry Brooks
2015: Judith Briles
2014: Robin Carr
2013: My Haley
2012: Mary Wilson
2010: Geoff Schumacher
2009: Corey Levitan
2008: Dave Kuzminski & John L. Smith
2007: Tom Sawyer
2006: Dr. Eva Shaw and James Rollins
2005: Gordon Krikland
Watch this space for further information or sign up for our newsletter for all the latest updates!