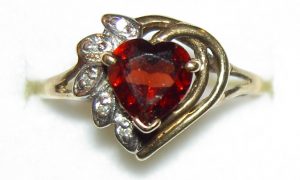 My name is Hannah Smith, New Adult High Fantasy author of "Heart and Soul of Srielrian", first in it's series. A little bit more about me is I'm a full time author and I have done a few local book signings and a book read. Been writing for seven years. In 2012 I graduated from the Art Institute of Pittsburgh with an Associate's Degree in graphic design.
When I first came to the conference I didn't know quite what to expect apart from what the website said, to my surprise it blew me away. I met a lot of great people and made a few friends. The sessions that I took were great and I learned a lot from every single one of them. My favorite out of them all was about using a screenplay formula while writing, it was inspiring, informative and perceptive. This conference was so fun and inspiring to me I plan to come back again next year.
Book Name : Heart and Soul of Srielrian
Her life torn asunder, highborn shield-maiden Farina Anlryn fights to reclaim the Srielrian throne and find the elusive Heart and Soul of Srielrian before the Demon Sorcerer does…or all might be lost.
HannahRSAuthor186@gmail.com