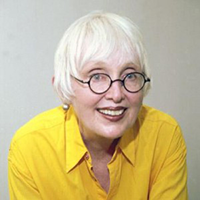 The number of titles self-published every year in the US is nearing half a million. Getting attention for your book requires the skilled use of time and money. Our new North Street Book Prize for self-published books will award $1,500 to each of the top three winners. But just as important, publicity expert Carolyn Howard-Johnson will read each of the winning books and prepare a personalized marketing analysis, discussing it with the author in a one-hour phone consultation. Ms. Howard-Johnson is the author of The Frugal Book Promoter. Her decades of experience can open up new opportunities for your book while helping you avoid expensive promotions that lack impact.
Everyone who competes for our North Street Book Prize will receive a free copy of The Frugal Book Promoter to download, a $9.95 value. The entry fee is $50 per book, and the deadline is June 30. Submit online or by mail.
In addition to the cash award and guidance from Ms. Howard-Johnson, the top three winners will also receive a credit towards the high-quality publishing services at BookBaby and free advertising in the Winning Writers email newsletter, bonuses worth hundreds of dollars more.
This year's contest categories include:
  •  Mainstream/Literary Fiction
•  Genre Fiction
•  Creative Nonfiction
Frequently Asked Questions
What constitutes a self-published book? We follow Chuck Sambuchino's definition
Are you accepting short story and essay collections? Yes
Are you accepting the Young Adult genre? Yes
Are you accepting books with two authors? Yes
May I enter by email and pay via PayPal? Yes
May I enter by mail and pay with a check? Yes
Are you accepting poetry? Not this year
Are you accepting books for children? Not this year
Is there a restriction on year of publication? No restriction. Any publication date up to June 30, 2015 is acceptable.