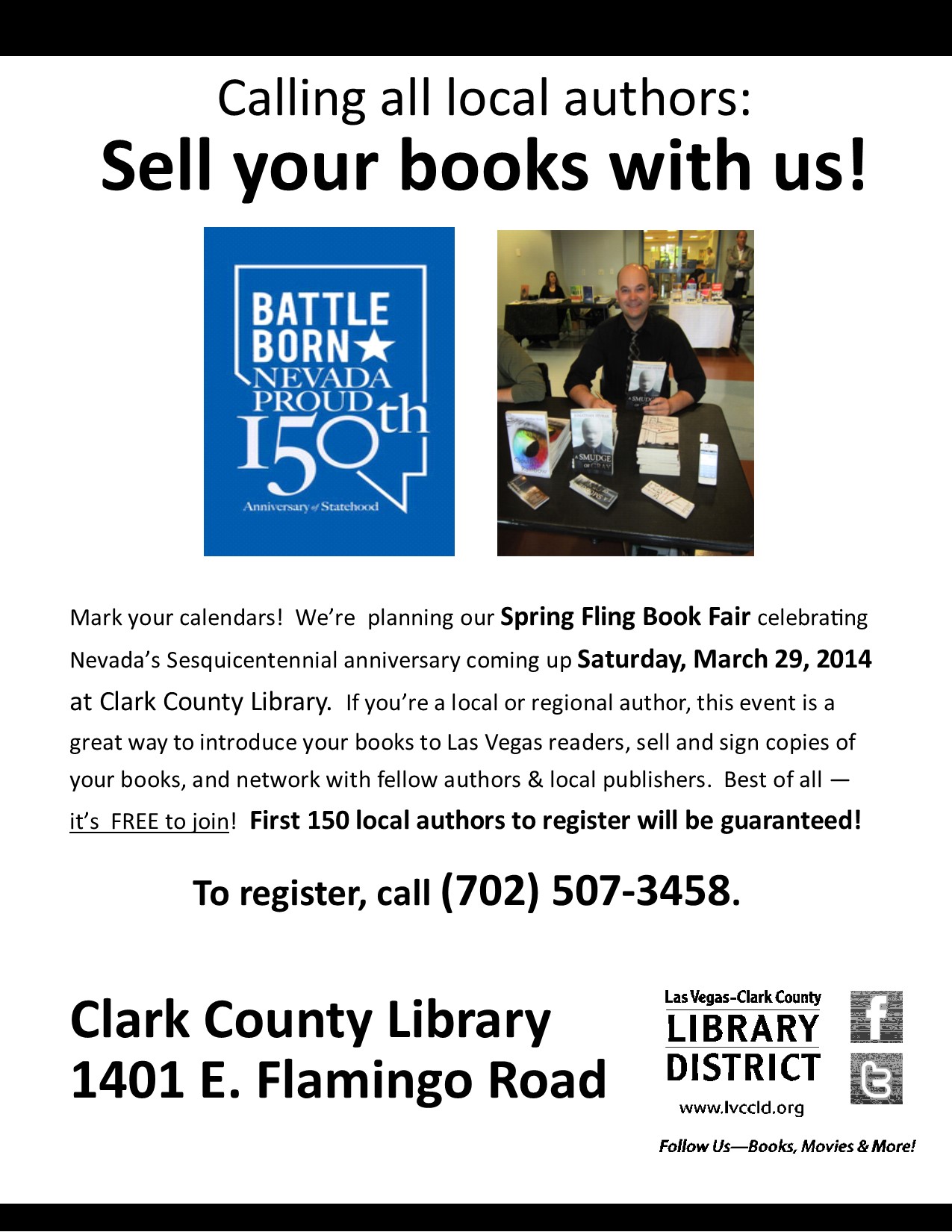 5th Annual Spring Fling Book Fair at Clark County Library
Saturday, March 29, 2014.
This is the 5th year anniversary book fair for local authors. Meet 100 local and regional authors who will be discussing and selling their new releases and bestsellers.
Gregory will have a table there for the group. There are three shifts due to the large number of writers coming to it, about 150. We ask for volunteers to be present to give Gregory a chance to breath.
A great opportunity to network and meet other authors.