The Henderson Writers' Group
Presented
The 2014 Las Vegas Writer's Conference
Sam's Town Hotel and Gambling Hall Las Vegas, Nevada
 April 24 – 26, 2014
Many authors, writers, agents, publishers and more  the conference. The weather was nice and warm, not too hot.  This conference was a great opportunity to meet and network with other authors that were here to learn about the craft. Some were local, others from across America and some from out of the country.
Publishers and agents were available for authors to pitch their novels and be asked to submit their work to them. Many writers were asked just that. Some were asked for the first three chapters, or fifty pages, and some were asked to send the entire manuscript. What a great opportunity for those lucky authors.
The workshops were a great success, we had publishers and editors, agents, specialists, and authors, who provided interesting and compelling workshops.
Agents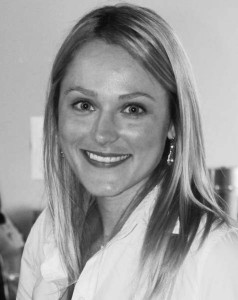 Carly Watters is a literary agent with the P.S. Literary Agency having joined them in 2010 after working at Bloomsbury and the Darley Anderson Agency both in the UK. She considers herself a hands-on agent that develops proposals and manuscripts with attention for detail and the relevant markets. PSLA's mission is to manage authors' literary brands for their entire career.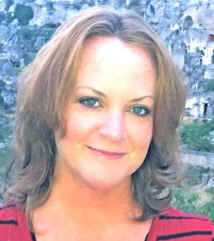 Elizabeth Kracht joined Kimberley Cameron & Associates in the fall of 2010 to broaden her perspective on the publishing industry. She represents both literary and commercial fiction as well as nonfiction, and brings to the agency experience as a former acquisitions editor, freelance publicist and writer.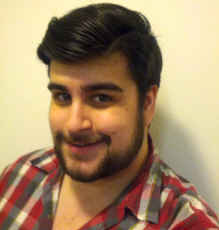 Connor Goldsmith is an Associate Agent at Foreword Literary. A native New Yorker, he graduated from Oberlin College in 2010 with Bachelor's Degrees in English and Classics, and is currently pursuing a Master's Degree in Media Studies at The New School for Social Engagement.
Stacey Kendall Glick, Vice President, joined DGLM in 1999 after working in film and television development for five years at PolyGram Filmed Entertainment and Hearst Entertainment, where she looked for book projects to be adapted into movies. Stacey is also a former child actress who appeared on television, in theater, and in feature films.
Editors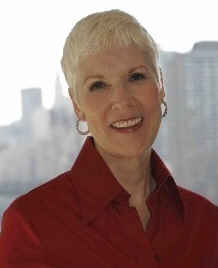 Janet King has long been a content editor and advisor, but her years in the business also include writing books published by major houses and being a magazine writer and editor-in-chief of several national magazines. For a time she also ran a literary agency in which she worked closely with numerous authors helping them craft compelling proposals and prepare manuscripts ready for publication.
Publishers
Ink & Quill Publications (General): Jo Wilkins is the C.E.O. of Mystic Publishers (since 2003), a company that helps qualified writers who want to bring their work to the public through self-publishing. In 2011 she took another step in her publishing efforts with Ink & Quill Publications, a traditional publishing house, where she now partners with Maxwell Alexander Drake, an author with Imagined Interprises Inc. (I.I.I.).
Specialists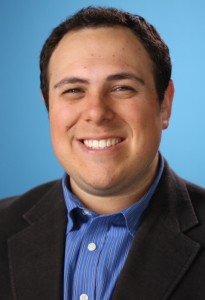 Script Agent – Danny Manus is one of the most in-demand script consultants as CEO of No BullScript Consulting (www.nobullscript.net) and author of "No B.S. for Screenwriters: Advice from the Executive Perspective." He was ranked one of the Top 15 "Cream of the Crop" script consultants in CS Magazine. He was previously the Director of Development for Clifford Werber Productions (Cinderella Story, Sydney White), where he sold "To Oz" to United Artists.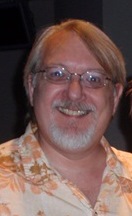 Gregory Kompes: Internet Marketing Specialist.  In addition to being a psychic intuitive and a conscious channel for nonphysical entities, Gregory A. Kompes co-hosts the Writer's Pen and Grill, a social evening for writers held monthly in Las Vegas, co-founded Laudably Tarnished, A Poetry Workshop, and is President of the Henderson Writers' Group, hosts of the Las Vegas Writer's Conference.
Authors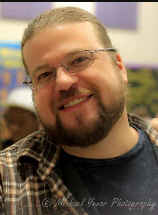 Maxwell Drake is a dynamic and entertaining speaker always rated as one of the number one speakers of the events he attends. His Creative Writing Sessions have been a huge success to those interested in pursuing a career in writing and his open forum sessions are a pleasure for anyone interested in learning what goes on "behind the scenes" in the publishing industry.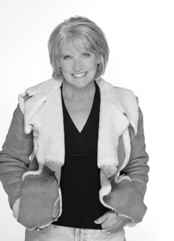 Randall Platt writes fiction for adults and young adults. Platt has been a full-time writer for thirty years which is certainly long enough to know better. She finds no shortage of fascinating characters and stories that spring from the beautiful Nearly all Platt novels take place in Washington or Oregon. A fi lm, Promise The Moon, has been made of one of Platt's humorous westerns (The Four Arrows Fe-As-Ko). Platt's novels have won several national accolades and six have been recently released as audio books.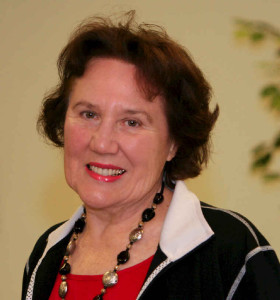 Maralys Wills' fourteen published books span several genres and publishers.  Her fiction works include four romance novels published by Harlequin and Silhouette, and a techno-thriller about airplane sabotage.  For the past 27 years, Wills has taught college novel-writing, and in 2000 was voted "Teacher of the Year."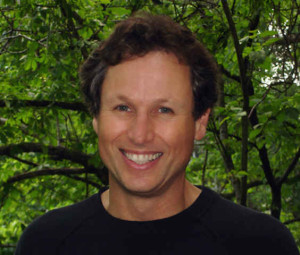 Peter Bowerman, a veteran commercial writer, is the self-published author of the three award-winning Well-Fed Writer titles (www.wellfedwriter.com), how-to standards on lucrative "commercial" freelancing. He chronicled his self-publishing success (70,000 copies of his books in print and a full-time living since 2001) in the award-winning 2007 release, The Well-Fed Self-Publisher: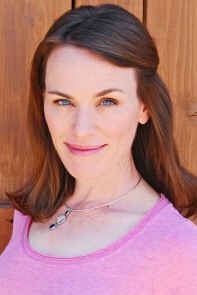 Nicole McInnes is the author of the contemporary YA novel, BRIANNA ON THE BRINK (Holiday House, Spring 2013). She is also a university writing and literature instructor, a mom and a horsewoman. Born and raised in the San Francisco Bay Area, Nicole received a Bachelor's Degree in Literature (Creative Writing emphasis) from the University of California at Santa Cruz (go, Banana Slugs!). She also received a Master's Degree in English (Creative Writing emphasis) from Northern Arizona University (go, Lumberjacks!).
Mia Thompson was born in Sweden and moved to the United States at the age of 19 to attend the New York Film Academy in Los Angeles. She graduated with a degree in screenwriting in 2007 and has since become the author of the internationally bestselling New Adult Thriller series about Beverly Hills heiress and vigilante, Sapphire Dubois. The series' first two novels, STALKING SAPPHIRE and SILENCING SAPPHIRE, were published by Diversion Books in 2013.

Judy Logan is a member of several writers' groups in Las Vegas, and is an accomplished public speaker and Masters Level educator. For the past 25 years, Judy has designed and developed educational curricula for a Fortune 500 healthcare system, as well as creating and training a GED curriculum for a NH school system before relocating to Nevada this year.
Keynote Speakers
We had the great honor of having Robyn Carr as our Keynote Speaker.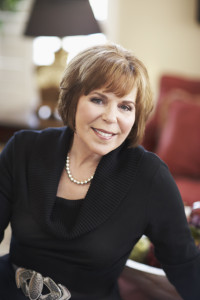 After first being published in 1978, it took Robyn Carr 30 years to become an 'overnight' success.  In the years between the publication of Chelynne, which was recently released in e-format, and the 2007 release of Virgin River, Robyn wrote a number of contemporary, historical and women's fiction novels, including the RITA award winning By Right of Arms.
Her speech was uplifting and very enjoyable.
First Page Reads
Writers had the pleassure to have their first page of their current work be read and judged by the panel. The idea was for the panel of judges to raise their hands when they would stop reading and explain why. This is a very good way to have your work critiqued by various judges in different fields.  Judges: Elizabeth Kracht, Danny Manus, Carly Watters, Connor Goldsmith, and Stacey Glick. There were a few First Page Reads where the none of the judges raised their hands and the audience applauded at how good the writting was. Be ready for next years conference and have your First Page Read judged. It's fun.
Vendors (Authors who are not members of Henderson Writer's Group)
We also had the honor of welcoming a few well vendors to our conference. Which actually means that if you would to come in 2015 and sale your books, you are more than welcome to do so.
Do you love to read and enjoy a great story? An Orphan's Treasure by Mike Canon is an action packed suspenseful romance about two young professionals, buried treasure and mobsters.  Mickey an on the run no nonsense gangster meets Kevin a brilliant engineer building a family he never had with Kelly a free spirit with a relentless will to achieve. The three risk losing everything when they get caught in a scheme to extract millions in hidden diamonds from the base of the Brooklyn Bridge.
Author website unknown.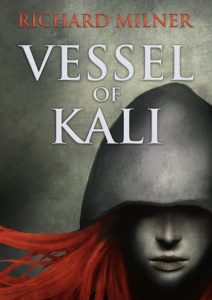 Dark Fantasy, Gothic Fiction – 386 pages
An arcane order, fractured from within, threatens to consume a city of drug-induced, religious fever. One woman – caught by conspiracy, hunted by visions – holds the key to salvaging society and tilting the balance of history, even if it means awakening a dormant goddess.
To view the Hendersons Writer's Books go to Books by our Members. However, there were a few HWG members ready to sign their books. Judy Shine Logan, Darleen Breeze, Gregory Kompes, Nancy Sansone,  and Alba Arango.  Not to mention a few in the Writer's Bloc V anthology.