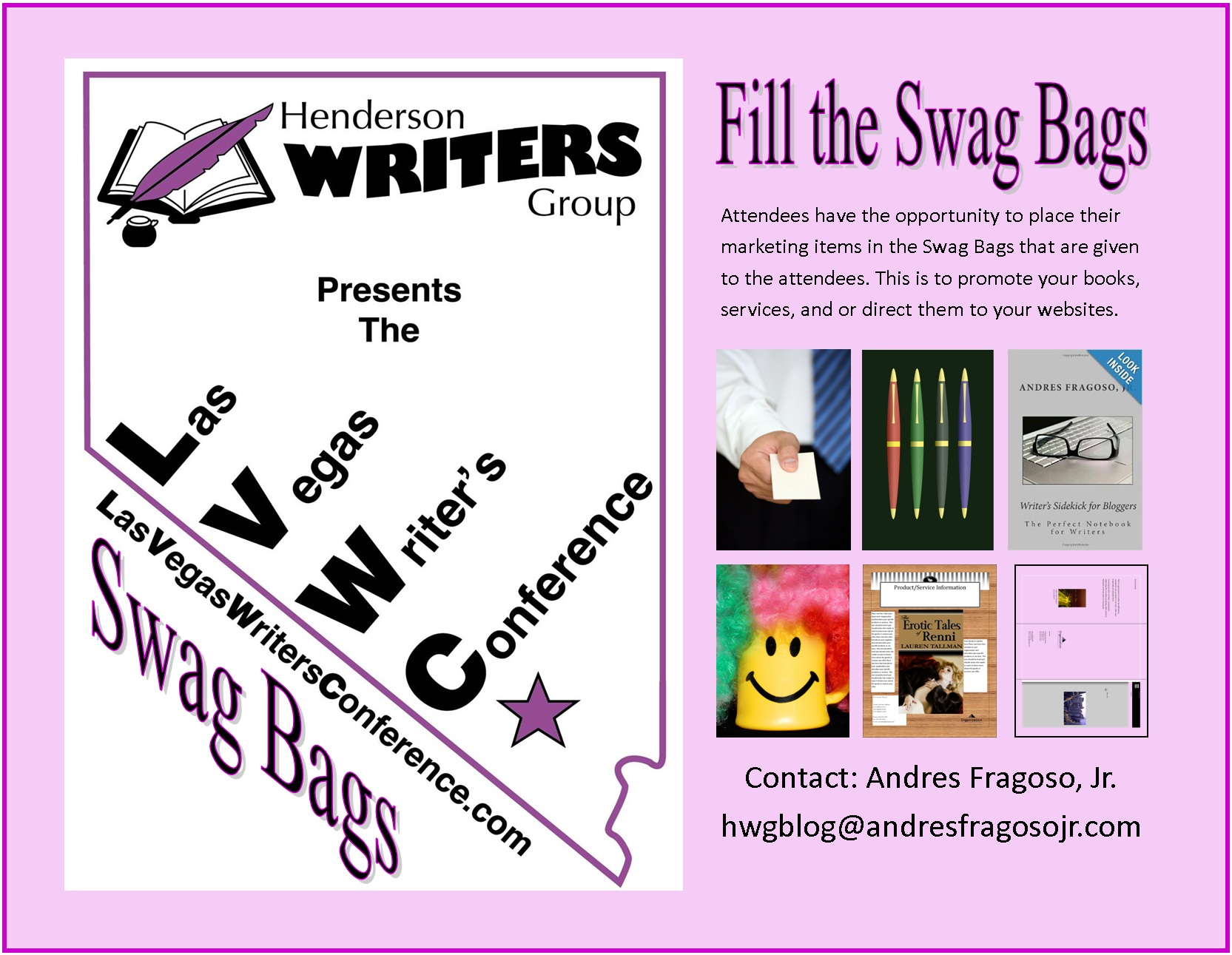 Attendees have the opportunity to place their marketing items in the Swag Bags that are given to the attendees. This is to promote your books, services, and or direct them to your websites.
Examples:
Business Cards – Your personal website, your book's website, your company's website, your blog, etc.
Gifts with logo – pens, cups, mugs, mousepads, etcs.
A book's first chapter.
A poem and address to your website.
A flyer with your books information.
A brochure.
Whatever it is, make sure it points to your company, website, books, etc.  Contact me and we can make arrangements to pick or drop them off.
hwgblog@andresfragosojr.com