Acting for Writers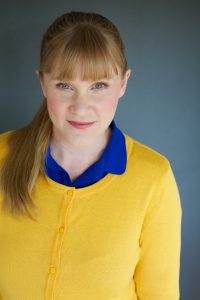 Actors inhabit other people for a living. They develop strong points of view. Uncover hidden motivations. Use gesture to convey emotion. Speak in subtext. Nurture quirks. Live in the messy truth of human relationships. Actors make fake people real. Sounds a lot like a writer, doesn't it?
By studying the craft of acting, writers can learn to write better dialogue, get in touch with their characters' emotions, develop strong points of view, and choose character details that are specific and important. Join Stephanie Storey—actor, producer, writer—for an introduction to the world of acting that will change your writing forever.
Join us on August 7th at the Community Lutheran Church (3720 E Tropicana Ave, Las Vegas) at 6:30pm.
About Stephanie
Stephanie Storey's debut novel, Oil and Marble: a novel of Leonardo and Michelangelo was released on March 1, 2016 and quickly became a Los Angeles Times bestseller. The New York Times called it "tremendously entertaining" and compared her to Irving Stone, the writer of such classics as The Agony and the Ecstasy. Storey is also an award-winning national television producer for shows like Tavis Smiley on PBS, The Arsenio Hall Show for CBS, and The Writers' Room for the Sundance Channel, and has studied acting in the best schools in Los Angeles. She has her degree in Fine Arts from Vanderbilt University and attended a PhD program in Art History—before leaving to get her MFA in Creative Writing from Emerson College. She has studied art in Italy and been on a pilgrimage to see every Michelangelo on display in Europe. When not writing novels or acting for the stage, she can usually be found traveling the world — with her husband, an actor and Emmy-winning comedy writer — in search of her next story.
Save
Save