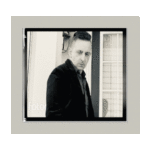 Author & Producer
David Alexanian is a Canadian-born author and producer. He is of French/Armenian descent, with roots in Iran. He divides his time between Toronto and Los Angeles. He is an avid traveler, a voracious reader, and has an incurable addiction to writing stories. David is the author of the Sword Demon Series, including Laplace's Demon. He has started his new series, Ashes of Empire, with the just released novel, The Persian, loosely based on the actual adventures of an Iranian soldier serving the Shaw of Iran. He will be presenting 2 sessions – How to Write Tension & What Beginning Authors can Expect
Talent & Literary Manager
Marilyn R. Atlas is a talent and literary manager, author, and award-winning producer. Among her credits as a film producer are "Real Women Have Curves" for HBO, which won the Audience Award at the Sundance Film Festival and is currently being developed as a Broadway musical for 2022. "A Certain Desire," starring Sam Waterston; and "Echoes," which won the Gold Award at the Texas International Film Festival. In addition to producing a variety of programming for the cable/pay TV market, Marilyn has produced live theater. She co-produced the West Coast premiere of the musical "God Bless You Mr. Rosewater" by Ashman and Menken (the writers of "Enchanted" and "Tangled"). She also co-produced the award-winning play "To Gillian on Her 37th Birthday," which was made into a film starring Michelle Pfeiffer and Peter Gallagher. In 2014, she co-produced the play "Detained in the Desert" at the Guadalupe Theater in San Antonio, TX. She will present sessions on Creating Non-stereotypical and Memorable Characters and Dirtying up your characters
Marketing Specialist
Keri-Rae Barnum is the Executive Director of New Shelves Books. She is a publishing and book marketing expert experienced with both traditional and indie press. Her focus and strengths are helping publishers and authors skip the "learning curve" and become truly successful at advertising, review acquisition and book sales online, in libraries, and in stores. She can be found at www.NewShelves.com. Ms. Barnum will offer sessions on Amazon Algorithms: How to get more traffic to your Amazon sales page—for free, and Retail and Book Stores: How to earn a spot on their book shelves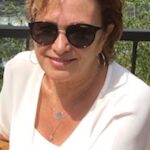 Editor
As a professional editor of over 100 books, Jami Carpenter has worked with writers of all ages, in a variety of formats, and a world of destinations—from as far away as South Africa and Singapore to her home in Bend, Oregon. Jami works with traditional and niche publishers, doctoral dissertations for universities, non-profits, and freelance writers, helping them through the self-publishing process, from editing and layout for print and eBook to launching on Amazon. Jami is the commissioned editor and co-author of three non-fiction works: Education in the Neon Shadow, Westside School: Our School, Our Community, Our Time, and Unforgettable Nevada Women: One Hundred Biographical Profiles. She is the former executive producer and host of the Vegas PBS show, Book Club, that featured interviews with local, national, and international authors. Jami holds a bachelor's and master's degree and is a frequent presenter at writing conferences, libraries, bookstores, and writers' groups, sharing her obsession for good grammar and punctuation. Jami can be reached at: theredpengirl@yahoo.com / 702.768.5949. Her sessions will be, Rock, Paper, Scissors: How to Pick an Editor and Lipstic on a Dead Pig: Dead giveaways That a Bokk is Self-published.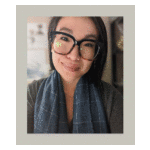 Nevada Arts Council
Sapira Cheuk joined the Nevada Arts Council as an Artist Service Program Specialist in 2022. Her duties include providing support for current artists' services and programs, as well as assist in developing new initiatives. In addition to her role at the NAC, she also serves as Art Editor for the museum of americana and founding board member for Core Arts Concord in Las Vegas. She is a practicing artist, has taught at the Art Department of the University of Nevada, Las Vegas and has over ten years of experience in public administration with the State of California. She received her Bachelor of Fine Art degree at University of California Riverside, and Master in Fine Art from California State University, San Bernardino. She is based out of the Las Vegas office. Sapira will hold a session on, The Nevada Arts Council's Opportunities for Writers, where she will discuss in a 35-minute presentation and 15-minute Q&A session about the Nevada Arts Council programing and upcoming grant opportunities for writers. In addition, the workshop will cover grant guidelines, application process and panel procedures.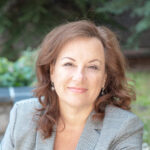 Agent
Amy Collins, Associate Agent with Talcott Notch Literary Services, has over 30 years' experience matching books with readers. As a former book buyer, publisher, and sales director for one of the largest non-fiction publishers in the US, Amy has been focused on market and sales potential research for authors for over ten years. As an agent, she represents many authors who have signed deals with major publishers for non-fiction projects such as The Unseen Photos of Sesame Street (Abrams), Sex and the City (Globe Pequoit), and You're Going to Die Alone and Other Good News (Blackstone). Amy is the author of several non-fiction books ranging from self-help (It's The Little Things, (Simon & Schuster/Adams Media) to books on Publishing and working toward becoming a successful author. She is currently traveling the country with her two dogs meeting with editors and authors and can be found on Twitter at @askamycollins and online at www.amysadvice.com. The sessions she will present are, The Dreaded Comp Titles: A Necessary Evil that Can Launch Your Career and Writing a Pitch vs Weiting a Synopsis (The Differences and An Easy Way to Do Both Without Losing Your Mind)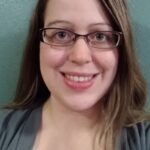 Marketing Consultant
Jenni Curtis is the marketing consultant for Mystic Publishers Inc. She enjoys working with authors to increase the visibility and marketability of their creations. She has also self-published her own young adult fantasy series. She will present a session on What you need to know about the 4 kinds of publishing and how to avoid the pitfalls & scams.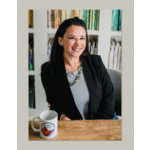 Children's Publisher
Author and founder of the publishing company, Cardinal Rule Press, Maria Dismondy inspires and educates others in the book industry. Her background in early education and research enables her to touch lives the world over while touring as a public speaker. When Maria isn't working, she can be found embarking on adventures throughout southeast Michigan and beyond, where she lives with her husband, three book-loving children and two covid puppies. The sessions she will present are,  How to Get Your Picture into the Hands of Readers and Connecting with Other Writers for Success.
Find out more about CRP at CardinalRulePress.com
Agent
Stacey Kondla's experience includes working as a Field Representative for Scholastic Book Fairs, managing the IndigoKids department at two different Chapters/Indigo stores, accepting freelance editing contracts, and serving on the organizing committee of When Words Collide (A Festival for Readers and Writers).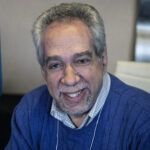 Agent
Paul Levine has over 700 clients. Literary agent and entertainment lawyer, specializing in the representation of writers, authors, producers, actors, directors, composers, musicians, artists, photographers, galleries, production and theater companies, in the fields of motion pictures, television, live stage, recorded music, the internet, interactive multimedia, visual arts, and publishing; copyright & trademark litigation; corporate & general business (transactional) work. Lecturer for UCLA Extension Writers Program on legal and business aspects of writing; lecturer at writers' conferences across the country. The Sessions he will give are Solo Attorney in Private Practice; Literary Agent. The sessions he will present revolve around the legal aspects of turning literary Material and true-life stories into movies and television programs. They are: Acquiring appropriate rights and Selling Literary Material or True Life-Story Projects to Hollywood.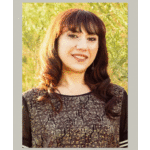 Author/Master Class
Oksana Marafioti is the bestselling author of American Gypsy: A Memoir (FSG, 2012). Her works have appeared in Rumpus, Slate, and Time magazines, literary journals The Fairy Tale Review and Pilgrimage, and multiple other journals and anthologies. Oksana was the 2013 BMI – Library of Congress Literary Award Recipient, and in 2016, she became the U.S. Government-sponsored literary ambassador to the Czech Republic. She was the 2020 recipient of the Picador Excellence in Literature Award from the University of Leipzig, Germany. In 2018, she founded Lounge Writers, a creative writing studio where writers of all levels and genres can stay inspired and hone their craft. A classically trained pianist, Oksana also holds a B.S. in Cinematography and an MFA in Creative Writing. 
Her Master Class will be titled "How to Write Great Scenes." This is an interactive class, so bring your pen and paper. Her regular sessions during the rest of the conference will cover "Memoir Writing 101," and "Descriptive Writing Essentials."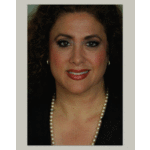 Agent
Katherine Sands is the agent provocateur of Making the Perfect Pitch: How to Catch a Literary Agent's Eye, a collection of pitching wisdom from leading literary agents. Actively building her client list, she likes books that have a clear benefit for readers' lives in categories of food, travel, lifestyle, home arts, beauty, wisdom, relationships, parenting, and fresh looks which might be at issues, life challenges or popular culture. For compelling reads in faction, memoir and femoir, she like to be transported to a world rarely or newly observed; for fiction, she wants to be compelled and propelled. She will be presenting sessions of Master Pitch Theatre and will repeat last year's favorite, Critiki Bar: Page one Manuscript Critiques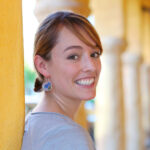 Author
Amanda Skenandore is a historical fiction author and a registered nurse. Her debut novel, Between Earth and Sky, won the 2019 American Library Association's Reading List award for Best Historical Fiction. Her third novel, The Second Life of Mirielle West, was named an Apple Best Books of the Month, a Hoopla Book Club Pick, a Readers Digest Editor's Choice, and Silicon Valley Reads selection. She lives in Las Vegas with her husband and their pet turtle Lenore. Her sessions will cover Less is More: Weaving Research into Your Writing and Fundamentals of Fiction – Point of View.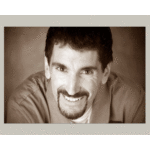 Publicist
Bruce Wawrzyniak runs Now Hear This, Inc., which has been providing publicity/promotion services since 2004.  He has worked with authors as well as clients ranging from entrepreneurs to entertainers to small business owners and even an Olympic athlete.  He has placed author clients into speaking engagements, in-store book signings, done book launch events, and obtained interviews on radio, TV, podcasts, and more.  Bruce has worked with clients across the country, from Los Angeles to Las Vegas to Chicago to Nashville to Orlando.  He has also been a speaker at events throughout the U.S. and is a member of both the American Marketing Association and the Social Media Marketing Society. His sessions will be announced in the future. He will present sessions on, 20 Ways to Promote Your Writing Career and Podcasting: Enhance Your Brand and Expand Your Reach.
Publicist
Jo Wilkins, founder of the Henderson Writers' Group and the contact who brought the Las Vegas Writer's Conference to life, serves as Chief Executive Officer and Acquisitions Editor for Mystic Publishers, Inc., runs the companies DBA's, Ink & Quill Publishers, a commercial publishing house (for General Genres') and NewLink Publishing (for Horror, Sci-Fi and Fantasy), and Vision Novels, for authors who want  backroom help to self-publish without a vanity press. She co-authors, the Tyranny Series (Sci-Fi) with, R.R. Draude. She has one murder mystery, Dealing Out Death, and has sold short stories to places like KNPR's "Making Nevada Home". She is published in over 16 anthologies. She also teaches beginning and intermediate author technique classes in Henderson, NV.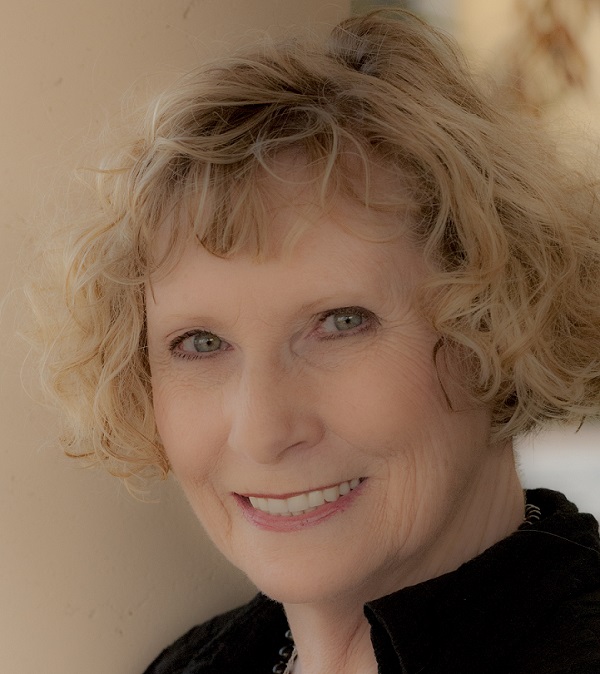 Publisher
Maer Wilson is the founding partner at Ellysian Press, a boutique publisher, known for their high-quality books, rigorous editing and excellent covers. Because they spend time with each author, they offer a place for the writer to find a home for themselves as an artist. Several of their authors have received awards over the last few years. Due to the individualized attention on each book, EP only accepts one or two authors each year. 
Coming into the literary world first as an author, Maer brings with her a vast background including business, public relations and theatre arts. She is involved in all aspects of the press and has a thorough understanding of what it means to be an author in today's constantly changing literary world.
Maer's sessions will be Anatomy of the Publishing Process: A unique look at one man's journey and The Editing Process: Both Sides Now.
You can find all Maer's books and novelettes at Amazon and other online retailers. For more info, you can visit Maer's website at http://maerwilson.com/ or Maer's page at Ellysian Press.
Maer on Amazon: http://goo.gl/a2BiU2
Maer on Facebook:  https://goo.gl/KRgX2k
Maer on Twitter:  https://twitter.com/MaerWilson