MASTER CLASS INSTRUCTORS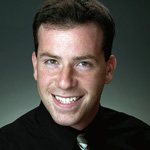 Chuck Sambuchino (@chucksambuchino) is a freelancer editor, bestselling book author, and former longtime staffer for Writer's Digest Books. For many years he edited the GUIDE TO LITERARY AGENTS and the CHILDREN'S WRITER'S & ILLUSTRATOR'S MARKET. His Guide to Literary Agents Blog was one of the largest blogs in publishing, and he wrote the platform guidebook CREATE YOUR WRITER PLATFORM. His 2010 humor book, HOW TO SURVIVE A GARDEN GNOME ATTACK, was optioned by Sony Pictures. Chuck's books have been mentioned in Reader's Digest, USA Today, the New York Times, The Huffington Post, Variety, New York Magazine, Buzzfeed, Mental Floss, New York magazine, and many more media outlets. He is a successful freelance editor of queries, synopses, and manuscripts—seeing dozens of clients get agents or book deals following his consultations/edits. He loves meeting new writers.
---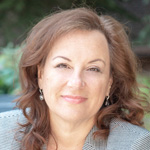 Amy Collins (@NewShelvesBooks) is the President of New Shelves Books, one of the best-known book sales and marketing agencies in the US. Collins is a trusted expert, speaker, and recommended sales consultant for some of the largest book and library retailers and wholesalers in the publishing industry. In the last 20 years, Amy and her team have sold over 40 Million books into the bookstore, library, and Chain store market for small and midsized publishers. She is on the national advisory board for IngramSpark, is a board member of Author U, a featured columnist for THEBOOKDESIGNER, BookWorks, IBPA, and a trusted teacher in the world of small press publishers.
---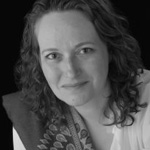 Mary Robinette Kowal (@MaryRobinette) is the author of The Glamourist Histories series, Ghost Talkers, and the Lady Astronaut duology. She's a member of the award-winning podcast Writing Excuses and has received the Campbell Award for Best New Writer, three Hugo awards, and the RT Reviews award for Best Fantasy Novel. Her stories appear in Asimov's, Clarkesworld, and several Year's Best anthologies. Mary Robinette, a professional puppeteer, also performs as a voice actor (SAG/AFTRA), recording fiction for authors including Seanan McGuire, Cory Doctorow, and John Scalzi. She lives in Chicago with her husband Rob and over a dozen manual typewriters.
---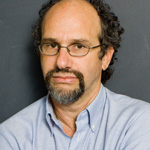 BRAD SCHREIBER (@bradschreiber) has worked as a writer in all media, as well as producer, executive, director, consultant and actor. He was VP of Chris Vogler's Storytech Consulting and now consults on his own. In television, he created the series North Mission Road, which ran for six seasons on tru-TV, based on his book Death in Paradise. He has worked as a writer, producer and development executive for L.A. PBS affiliate KCET-TV, as well as director of development for TV/film director Jonathan Kaplan at Warner Brothers.
Schreiber's books include the early-years biography Becoming Jimi Hendrix, chosen for inclusion in the Rock and Roll Hall of Fame Library. What Are You Laughing At?: How to Write Funny Screenplays, Stories and More is the definitive book on writing humorous prose and scripts, lauded by Larry Gelbart, Penn Jillette, Tom Robbins and others. His latest book, Revolution's End, tells the hidden history of the Patty Hearst kidnapping and was honored by the International Book Awards and Independent Publisher Book Awards. He is currently the subject of a documentary in production, Mansonland, and adapting Revolution's End for film.
---
AGENTS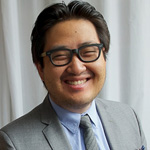 DongWon Song (@dongwon) is an agent at Howard Morhaim Literary Agency representing science fiction and fantasy for adults, young adult, and middle grade readers as well as select non-fiction. He was formerly an editor at Orbit and a product manager for the ebook startup, Zola Books and has taught as an adjunct instructor in the publishing program at Portland State University. He lives in Brooklyn, NY.
---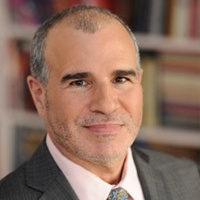 Mitchell Waters started working at Curtis Brown in 1995. He represents a wide and diverse array of literary and commercial fiction and nonfiction, including mystery, history, biography, memoir, and young adult.
Some recent or representative titles: BACHELOR GIRL by Kim van Alkemade, THE GENTLEMAN by Forrest Leo, AMP'D by Ken Pisani, LIKE A LOVE STORY by Abdi Nazemian, THE SHAKER MURDERS by Eleanor Kuhns, MUSEUM OF BROKEN RELATIONSHIPS by Olinka Vistica and Drazen Grubisic, THOSE WHO GO BY NIGHT by Andrew Gaddes, UNDER A DARK SUMMER SKY by Vanessa Lafaye, THE RIGHT SORT OF MAN by Allison Montclair, and THE JANE AUSTEN SOCIETY by Natalie Jenner (forthcoming).
Mitchell served for ten years on the Board of Directors of the Association of Authors' Representatives.
---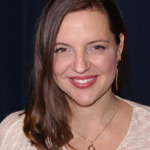 Mary C. Moore (@Mary_C_Moore) joined Kimberley Cameron & Associates in 2012 after earning her MFA in Creative Writing and English from Mills College, Oakland CA. She became an agent in 2015 and has enjoyed the challenge and excitement ever since. She represents all fiction genres within MG, YA, and adult ages with an emphasis on speculative. She is particularly keen to find a Newberry-type middle grade and powerful adult bookclub fiction from a diverse POV. However sometimes she doesn't know what she wants until she reads it, so pitch her anyway! She does not represent memoir, nonfiction, or picture books. To find out more visit marycmoore.com and kimberleycameron.com or follow her on Twitter @Mary_C_Moore.
---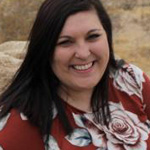 Jessica Watterson (@JessWatterson) has been with the Sandra Dijkstra Literary Agency since 2013. Jessica is always on the hunt for new and diverse projects, and is most interested in all genres of romance. She's drawn to fun, fresh voices, and character driven stories that keep a reader turning the page needing to know what happens next. Independent heroines are a must, in addition to well realized heroes who aren't alpha-holes. Some of her favorite authors include: Kristen Ashley, Jennifer Armentrout, Jeaniene Frost, Amy Harmon, and Colleen Hoover. She also loves Women's Fiction that concerns itself with elements of life that can greatly change one's perspective and outlook on cultures and experiences.
Jessica is also open to select Cozy Mysteries that feature fun and independent heroines that can take what life throws at them with aplomb and a bit of humor. On the YA side, she is looking for just about anything that aligns itself with fantasy, contemporary, LGBTQ reads, and of course a bit of romance thrown in is never a bad thing in her opinion. She is also interested in select author illustrated picture books that capture the fun and joy of reading between adults and children. Please note that Jessica is specifically not interested in: non-fiction, memoir, cookbooks, poetry, short stories, screenplays, self-help, or religious/spiritual books.
---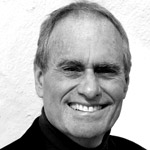 Ken Sherman is President of Ken Sherman & Associates, a Los Angeles based literary agency. The company was established in 1989 and handles film, television, and book writers, as well as selling film and television rights for books and life-rights.
An agent for more than twenty years, Ken is also a popular and accomplished speaker, having taught and lectured extensively. He has sold film rights for well-known authors such as Anne Perry, Robyn Carr, and Franz Kafka (estate). Ken maintains strong community involvement, serving as an Arts and Cultural Affairs Commissioner for the City of West Hollywood, and is a founding member of the British Academy of Film and Television/Los Angeles (BAFTA).
---
EDITORS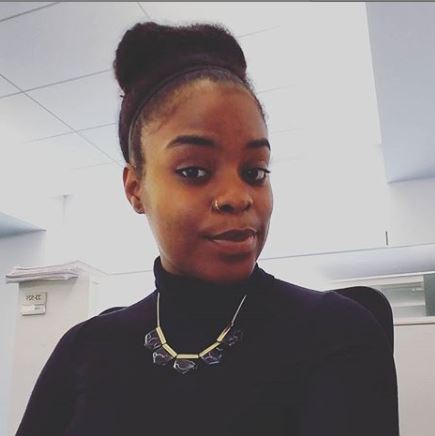 Amber Oliver (@Amber_Oliver007) joined HarperCollins in 2016 as an editorial assistant at William Morrow, during which she acquired A Study in Honor and The Hound of Justice , both by Claire O'Dell. Amber is now an assistant editor at Harper and Harper Perennial acquiring literary fiction and upmarket commercial fiction that is well-written, culturally relevant, and totally engrossing. Her other authors include Shayla Lawson , Lee Matalone, Morgan Jerkins, author of This Will Be My Undoing, and Robin Page, author of the forthcoming Small Silent Things.
Amber Oliver graduated Cum Laude from The City College of New York in 2015 with a BA in English and a concentration in Creative Writing. She also completed the Publishing Certificate Program while at City College as well as a Fellowship with the Women's Media Group. Those experiences helped her land jobs at a literary agency, a small press, and currently, HarperCollins. Born and raised in the Bronx, she now resides in Harlem with her Husband.
---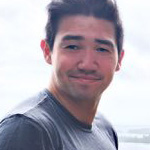 Russell Busse (@r_busse) is a Senior Editor at ABRAMS Books, where he works on picture book, middle grade, and young adult projects, as well as graphic novels and licensing programs. Among others, he has edited the CatStronauts series of graphic novels, licensed books for Marvel, Warner Bros., Hasbro, and several upcoming projects including the graphic memoir Short and Skinny. For picture books, he gravitates towards anything with a lot of heart and humor (an off-the-wall premise is a major plus). For middle grade and young adult, he looks for genre-bending stories that bring readers in immediately, with strong characters and unique twists.
---
Megan Edwards (@MeganEdwards) Megan Edwards is an editor at Imbrifex Books, where she works on travel and fiction projects. Titles she has edited include Las Vegas journalist A.D. Hopkins's debut novel The Boys Who Woke Up Early. and adventure traveler Rick Quinn's Arizona & New Mexico: 25 Scenic Side Trips. Based in Las Vegas and distributed to the book trade by Publisher's Group West, Imbrifex Books publishes award-winning fiction and nonfiction with a connection to the desert southwest. Imbrifex is a member of the Independent Book Publishers Association, Audio Publishers Association, and the American Booksellers Association. On the acquisitions front, Edwards is particularly interested in literary/mainstream novels and outdoor travel and recreation guides.
---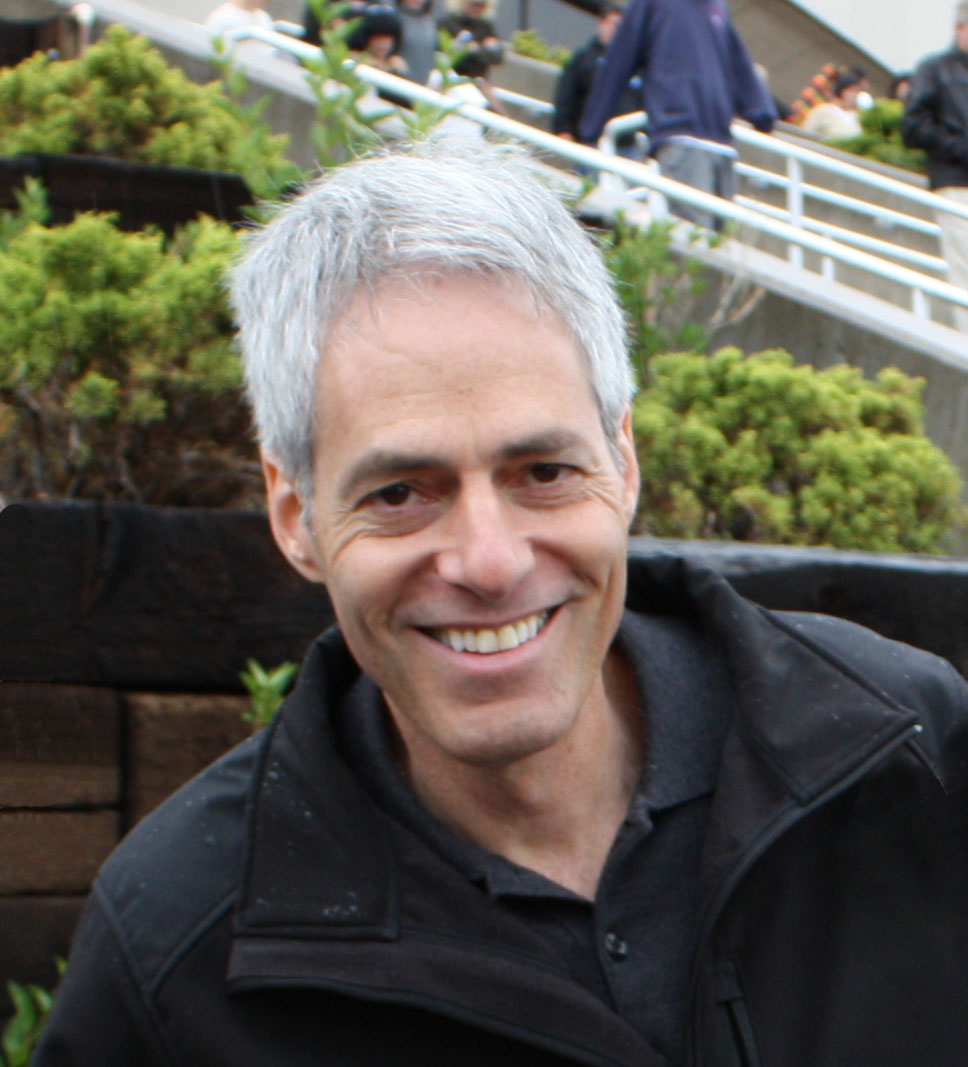 Deke Castleman can't remember how many years he's been the editor at and for various publishing companies large and small, including Las Vegas-based Huntington Press. But he's read 3,781 query letters, critiqued 1,369 non-fiction and fiction submissions, edited 855 manuscripts (including freelance), helped produce 513 books, and written a few of his own. Not that he's counting. Huntington Press specializes in Las Vegas non-fiction and how-to-gamble titles. But if a Las Vegas Writers Conference attendee's project doesn't fit into that niche, Deke is happy to evaluate pitches and talk about writing, rewriting, editing, acquisitions, contracts, self-publishing, etc. with whomever might like to.
---
PRODUCER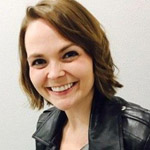 Tiegen Kosiak (@tksway) is an independent producer and development consultant as well as the co-founder aka "Crime Boss" of The Young Hollywood Mafia, an entertainment networking group with 150+ members. She is the former Director of Development for Zoe Saldana's Cinestar Pictures where she navigated first-look deals with Lionsgate, Televisa, and AwesomenessTV. Before Cinestar, Tiegen was the Executive Assistant to the President of Production & Literary Management at Untitled Entertainment where she worked closely with the Academy Award winning writers of BIRDMAN. She got her start in the industry working in commercial production in Los Angeles and New York as well as live show production in Las Vegas. Tiegen is also a script reader for the Universal Writers Program and a proud member of Film Independent.
---
AUTHORS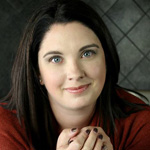 Steena Holmes(@steenaholmes) is a New York Times and USA Today bestselling author with 2 million copies of her titles sold world wide, including Saving Abby, Stillwater Rising and The Memory Child. Named in the Top 20 Women Author to read in 2015 by Good Housekeeping, she won the National Indie Excellence Award in 2012 for Finding Emma as well as the USA Book News Award for The Word Game in 2015. Having her Author Brand featured repeatedly on sites such as Goodreads, BookBub, RedBook, and Goodhousekeeping, Steena is an authority on creating an effective author brand and has been invited to speak on the subject at various author forums around the world. To find out more about her books and her love for traveling, you can visit her website.
---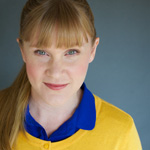 Stephanie Storey (@OilandMarble) is the author of OIL AND MARBLE, art historical fiction about the real-life rivalry between Leonardo da Vinci and Michelangelo. OIL AND MARBLE is a Los Angeles Times bestseller, one of Hundson Booksellers best books of 2016, and is currently in development as a feature film by Pioneer Pictures. She is currently finishing up her next novel, also art historical fiction set during the Italian Renaissance. Storey graduated cum laude from Vanderbilt University with a BA in Fine Arts/Art History and from Emerson College in Boston with an MFA in Creative Writing. She studied art in Italy and went on a pilgrimage to see every Michelangelo on display in Europe. She is also an award-winning national television producer whose credits include The Arsenio Hall Show on CBS, Tavis Smiley on PBS, and The Writers Room on the Sundance Channel. She is currently a producer for The Alec Baldwin Show. When not writing novels or producing television, she and her husband, an actor and Emmy-winning comedy writer, can usually be found traveling the world in search of their next stories.
---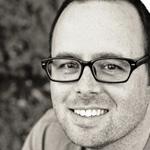 Andrew Buckley (@abuckleyauthor) attended the Vancouver Film School's Writing for Film and Television program where he developed several screenplay projects before completing his first two novels, DEATH, THE DEVIL AND THE GOLDFISH and STILTSKIN, both published by Curiosity Quills Press. Andrew also writes under the pen name 'Jane D. Everly' for his HAVELOCK series of novels. He writes fiction for all ages, from Middle Grade to Adult, and speaks to thousands of elementary, middle and high school students each year about storytelling and writing. Andrew also co-hosts a geek movie and TV podcast, is working on several new novels, and is currently attempting to bend time and space to allow for more hours in the day. He lives in the Okanagan Valley, British Columbia with his one beautiful wife, three kids, two needy dogs, and a multitude of characters that live comfortably inside of his mind.
---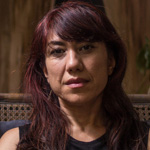 Oksana Marafioti (@oksanamarafioti) is an award-winning author of American Gypsy: A Memoir (FSG, 2012). Her work has appeared in Time, Slate, and Rumpus magazines,among others. Oksana was the 2013 Library of Congress Kluge Fellow. Presently, she is a Guest Lecturer of English at the University of Nevada, Las Vegas. She is also the founder of the Las Vegas Writers Lounge, a local creative writing studio that provides classes and lectures to help writers hone their craft.
---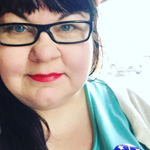 Wendy Wimmer (@wendywimmer) is a Believer Magazine fiction fellow at Black Mountain Institute/University of Nevada Las Vegas. She is the fiction editor of Witness literary journal and the founder of UntitledTown book and author festival in Wisconsin which hosts 4000 attendees annually. Her work has been published in Barrelhouse, Blackbird, Per Contra, ANMLY, Drunken Boat, Paper Darts, Non-Binary Review, Salt & Syntax and more, as well as nominated for multiple Pushcart Prizes, AWP Intro to Journal and Best New Voices. In 2018, her fiction has been awarded a flash fiction award from Salt and Syntax and was named a semi-finalist in the Black Lawrence Review Hudson Prize 2018. She was most recently a featured reader at Believer Fest 2018. Follow her on Twitter or her very infrequently-updated website.
---
Faculty subject to change without notice.