Larry Brooks


Banquet Keynote Speaker
LARRY BROOKS is the author of six works of fiction but is probably best known for his uncanny ability to teach story structure. He's written two bestselling writing books, with a third due out in August 2015 (all published by Writer's digest Books). He pens the popular blog Storyfix where he offers tips on a variety of issues we all face as writers in addition to operating his business of story coaching for novelists and screenwriters. His message to those who wish to self-publish is the same as for those who look toward traditional publishing: The bar is high, the market is crowded, and you need to be at the top of your game. Whether you're a plotter or a pantser, his methods of structuring the story will help you become a better writer. Visit his website: StoryFix
---
AGENTS & EDITORS
DIANA CARLILE has been with The Wild Rose Press, Inc. since before the doors opened in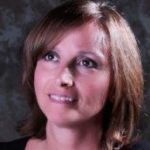 May 2006. She is the Senior Editor of Scarlet Rose, the erotica/erotic romance line of TWRP, better known as Mistress D by her authors. She also runs production for the Wilder Roses store and unleashes her artistic side by designing covers. She and her fellow Scarlet Rose editors keep the naughty corner of the garden fun, but when she's not wielding her whip, she's chauffeuring her teenage daughter, catching up on the latest episodes of her favorite TV shows, or working out at the gym with her husband.The Wild Rose Press.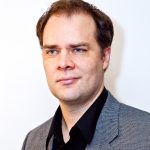 MICHAEL CARR of the Veritas Literary Agency has a background in editing and writing, working from a home base in the Northeast. He works carefully with clients to produce the cleanest, most professional manuscripts and enjoys teaching at workshops and conferences to help develop emerging writers. Michael speaks Spanish and conversational French and before joining Veritas had professions as diverse as programming simulators for nuclear submarines and owning an inn in Vermont. The agency represents across a wide range from Literary and Historical Fiction to YA, MG, and a variety of non-fiction.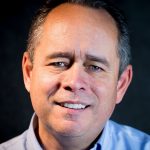 STEVEN HUTSON is a native of Los Angeles, a child of the sixties, and a storyteller almost from birth. (He's convinced that the Wimpy Kid books are based on his childhood, but he can't prove it.) After several years of freelance editing and directing a writers' conference, he branched out as a literary agent in early 2011. He has placed his clients' works with Dutton, Thomas Nelson, Tyndale, Potomac, David C. Cook, Writer's Digest Books, and others. Several clients have won prestigious awards for their works. He speaks frequently at writers' events and writes an eclectic blog. Steve represents a wide range of fiction and nonfiction books for adults and children. Please no poetry or chainsaw murders. For more log onto WordWise Media Services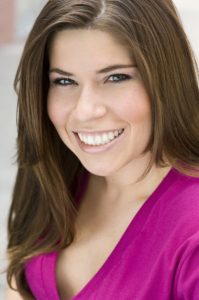 MELISSA X. GOLEBIOWSKI joined Lucinda Literary in 2015, bringing her business sense, desire for genuine and individualized marketing, and love of the literary scene to the agency. Her focuses at Lucinda Literary include creating impactful social media, media outreach, marketing research, designing media materials, and planning custom events. She is a graduate of Penn State University where she received her B.A. in Advertising/Public Relations. In her very recent previous life, she spent five years managing various categories at Limited Brands' daughter company, Victoria's Secret. She enjoys reading literary fiction, especially short stories, and works that target diversity and culture. She is currently at work on a linked short story collection. Read more at Lucinda Literary LLC
FRANCES SEVILLA is an editor for The Wild Rose Press After years of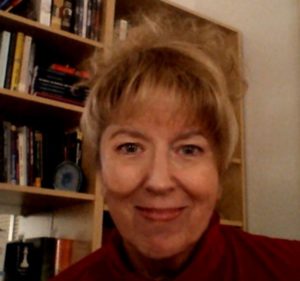 working in the corporate world doing something she truly enjoyed, she was fortunate to find a second career. Her first love is reading fiction, second is writing, and her third is helping other writers attain their goals. Editing romance professionally since 2007 with The Wild Rose Press and freelance editing since 2011 has provided all three. One of her greatest editing achievements has been working on projects with a few NY Times, USA Today, and Amazon best-selling authors. She also writes fiction (as Eliza March) and non-fiction (as Maureen Sevilla). Her first fiction novel was published in 2009, and the debut non-fiction book will be available in 2016.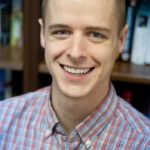 BRADY McREYNOLDS grew up in the South and got his first publishing gig at Algonquin Press. After interning there he graduated to working in the publicity department at Penguin's Berkley and NAL imprints. Combined those two imprints publish over a thousand titles a year, and Brady got to cut his teeth on many of their science-fiction, fantasy, and non-fiction titles. Brady currently works at the JABberwocky Literary Agency where he has worn a variety of hats. Though he spent his first years handling all of the agency's foreign and translation rights business, he now oversees the company's operations and contracts while also looking for the next Iain M. Banks, Charles Stross, Charles C. Mann, or Thomas Piketty*. Brady does not accept pitches.
*None of which are JABberwocky clients. Sadly.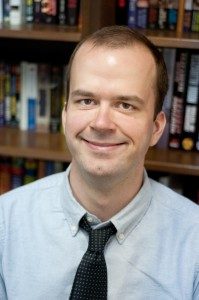 SAM MORGAN of JABberwocky Literary Agency is the Right Hand of Darkness at JABberwocky. A native of Shelby, North Carolina, he graduated from the University of North Carolina at Chapel Hill with a B.A. in Communications – Media Studies and Production. Before joining Jabberwocky in late 2012, Sam worked throughout New York City as a television critic, pizza guy, and several other glamorous positions. Sam is also active in the New York comedy scene at the Upright Citizens Brigade theater and making his own little rinky-dink videos in his spare time. He is ridiculously handsome, gut-busting witty, and prone to hyperbole. He's open for (and looking for diversity in): Fantasy, Science Fiction, Literary Fiction, Humor. Learn more details at: Right Hand of Darkness 
MARIA VICENTE of P.S. Literary Agency is a creative and editorial agent, providing support to her clients through all stages of the writing and publication process. Her publishing career began as an intern with Bree Ogden at D4EO Literary Agency, and she also interned at P.S. Literary before joining the agency as an associate agent. Her reading preferences vary across categories and genres, which is reflected in her client list. Maria holds a B.A. in English Literature from Carleton University and a B.Ed. from the University of Western Ontario. She has affinities for literary prose, strong character development, original storytelling formats, and anything geeky. She represents Non-fiction, YA, MG, Chapter/Picture Books, Adult Fiction and her wish list currently includes Magical Realism. You find the whole list on her personal site: Maria Vicente
---
AUTHORS
PHILIPPA BURGESS After growing up in NYC, Philippa Burgess spent two decades living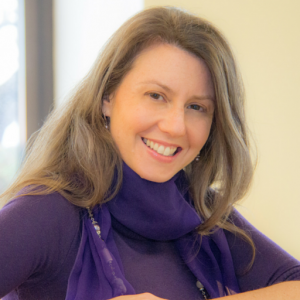 and working in Los Angeles, starting at USC and then working at a major Hollywood talent agency. She went on to represent screenwriters, package film and television projects for studios and networks for over a decade. She then transitioned into content marketing and advertising. Today she lives in Denver, CO and provides clients with marketing, PR and creative project management services working with Judith Briles, The Book Shepherd.  Philippa is an author, producer of the film "Boulder Buddz" (2017), a member of the Television Academy (Emmys), and has a second degree black belt in Kung Fu.  Take a gander at her website Philippa Burgess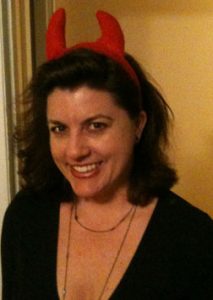 CHRISTINE FAIRCHILD is a writer and editor with 25 years experience. Originally trained as a journalist in high school and college , she was working as a professional copyeditor by the age of 18 and as a copyeditor for Hitachi at 19. She's written and edited for publications (XFiles, SciFiMall.com), software companies (Microsoft, PowerData), and corporations (Airborne Express/DHL, Hitachi).  Now focused on fiction and teaching. she has published two writing/editing ebooks,
(The Editor Devil's Guide to CHARACTERS and to DIALOGUE), both available on Amazon for Kindle . Learn more at her blog: Editor Devil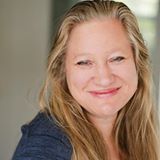 ELENA HARTWELL is an author and playwright who's writing career began back in the '90s with the production of her first play, Playing Chess With Joey. Since that time, she's had multiple productions of her dramas from San Diego to Seattle and across the country from New York City to Hattiesburg, Mississippi. She's also had her work performed internationally in parts of Canada and the U.K. A few years ago, she turned her interests to fiction. Coffeetown Press's mystery imprint, Camel Press, will publish her first novel, One Dead, Two to Go on April 15, 2016. Two Dead Are Better Than One will launch in 2017, and Three Dead, You're Out in 2018. Find out more at her blog Elena Hartwell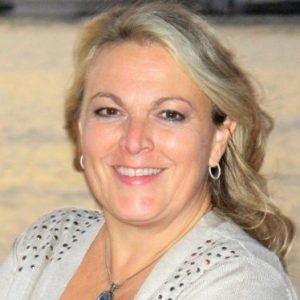 WENDI KELLY is the author of four published novels with four more written and slated for publication in 2016, penned in collaboration with co-author Deborah Dorchak. Wendi is a produced playwright, theater director, artist, photographer, motivational speaker and coach who helps people break through their creative stumbling blocks and fear to achieve success. She lives in Chicago and combines her busy artistic life with a passion for helping others achieving their dreams.  Learn more about her at Life's Little Inspirations
RANDALL PLATT writes fiction for adults and young adults and those who don't know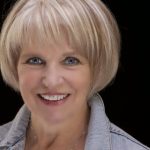 which they are. Platt has twice been awarded the Will Cather Literary Award for Best Young Adult fiction, as well as several state and national awards, including a PEN USA finalist nod. One of Platt's novels has been filmed and another, The Cornerstone, is optioned for feature film. Platt's latest is a middle grade novel, Incommunicado, dealing with Japanese Internment during WW2. Coming spring of 2017 will be The Arab Of Warsaw, a story of surviving the Nazi occupation of Warsaw. Learn more at plattbooks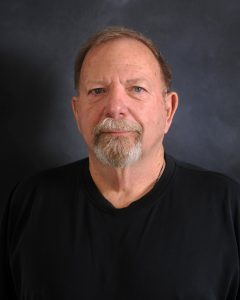 PAUL SINOR has a BA in Criminology from St. Leo University, and a MFA and a Certificate in the Pedagogy of Teaching Creative Writing from Antioch University, Los Angeles. He is a published novelist and a produced screenwriter. WRATH OF THE DIXIE MAFIA, the first book in his newest mystery series featuring Johnny Morocco, a PI in Atlanta, GA, in the early 1950's was published on 1 March 2015. Eight of his screenplays have been produced. He is a retired Army Lieutenant Colonel and served as the Army Liaison to the TV and Film Industry, and worked on such films as TRANSFORMERS 1&2, I AM LEGEND, GI JOE, THE MESSENGER, TAKING CHANCE, numerous other films, and television episodes. He currently teaches screenwriting at the University of West Florida in Pensacola. Learn more at Sinor Books
JOHN DARRYL WINSTON recently published the second book in his YA dystopian novel series: IA: B.O.S.S. Winston created this coming of age
hero's journey as part of a creative writing and Boys Read program. He is a graduate of The Recording Institute of Detroit, Wayne State University, The Motion Picture Institute of Michigan, has an MA in Creative Writing, and is currently pursuing an MFA of the same track, from Wilkes University. He has written songs with and for Grammy winner David Foster and record producer Clive Davis. He has been a recording artist on Arista and Polygram records, and has written and/or produced songs for Gerald Levert, Gerald Alston, and many others. John developed, and pilots, Adopt an Author, whose mission is to connect published authors with young readers to create an environment where children learn to love reading and writing. You can visit his website: John Darryl Winston
---
See the Schedule tab for a complete list of the workshops, and who is presenting them, and times.
---