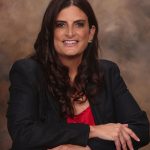 Author
Alba Arango writes books that are "imaginative and a lot of fun to sleuth around with." (Readers' Favorite) Alba is a retired high school teacher turned full-time author. With Bachelor's degrees in both Education and History, a Masters degree in American History, and an Associate's degree in Creative Writing. She is the author of several short stories published in anthologies and online, and has written two successful middle grade fiction series, The Decoders Series and the JJ Bennett Series, both available in paperback and electronic form.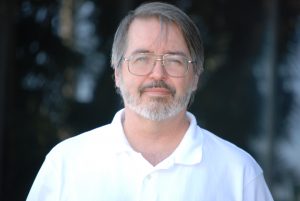 Marketing & Publicity
In his writing and promotion career, spanning more than four decades, Ned Barnett, an award-winning marketing and promotion expert, has also written and published 39 books, as well as several screenplays that were profitably optioned – in 1994, his earnings ranked him among the top 97 percent of working screenwriters. Among his three dozen published books are 15 ghost-written books. He has also written three traditionally-published science fiction novels and ten military history novels published on Kindle. Barnett serves as a book promoter (Barnett Marketing Communications), specializing in adapting proven non-fiction book promotion techniques to novels – detective novels, romances, science fiction and other novels – as well as anthologies, Christian titles and children's books. He's been a published book author since 1982 and a book promoter since 1985. He was the senior agent at Barnett Literary Agency for more than a decade.
Blogging
Popular blogger of "Ghost Hunting Theories," and "Groovy New Life," paranormal investigator and author of several books including "Ghost of a Chance! (A SEEK Team Investigation)," "Tall, Dark and Elusive (A SEEK Team Investigation)," "Zombie Housewives of the Apocalypse," "Adult Halloween: Taking Back the Season!" "Growing Up With Ghosts," and "Vacationing With Ghosts."
Sharon grew up in an actively haunted home that was a Civil War Hospital for both the North and South during the war. That experience fueled her passion for all things unexplained, as well as a keen skill for psychometry (psychically reading objects).
She is well known for her humor and her outside-the-box questioning of the popularly accepted and rarely questioned beliefs in the paranormal realm. Her driving forces are to help demystify the unexplained, to turn magical thinking into scientific thinking, to help clients to reframe their experiences in actively haunted homes, and to make everyone question the old ways and seek theories and concepts that replace fear with wonder.
She is also a screenwriter, working on an upcoming streaming episodic series.
Ghost Hunting Theories is the #1 ghost hunting blog on the web and #8 paranormal blog in the world!
Agent
In this enlightening and empowering intensive, Literary Change Agent and Author Advocate April Eberhardt discusses the changes within the publishing industry that enable authors to plot their own successful paths to publication, either within or outside of the traditional industry. April examines the multiple publishing alternatives available today and how they differ, particularly in relation to authors' individual goals, dreams, timetable and budget. April also presents a wide range of marketing approaches available to authors, including social media but also a variety of "personal touch" initiatives that can yield excellent results for authors. Highly interactive and attuned to each participant's work, wants, needs and strengths, this intensive will arm authors with a full picture of the publishing landscape today, and will provide a plan for plotting a route to publication and designing and implementing an effective, enjoyable and sustainable marketing plan. Ms. Eberhardt will hold sessions on THE CHANGING FACE OF PUBLISHING: WHAT ALL AUTHORS NEED TO KNOW & PLOTTING YOUR PERSONAL PATH TO PUBLISHING AND MARKETING.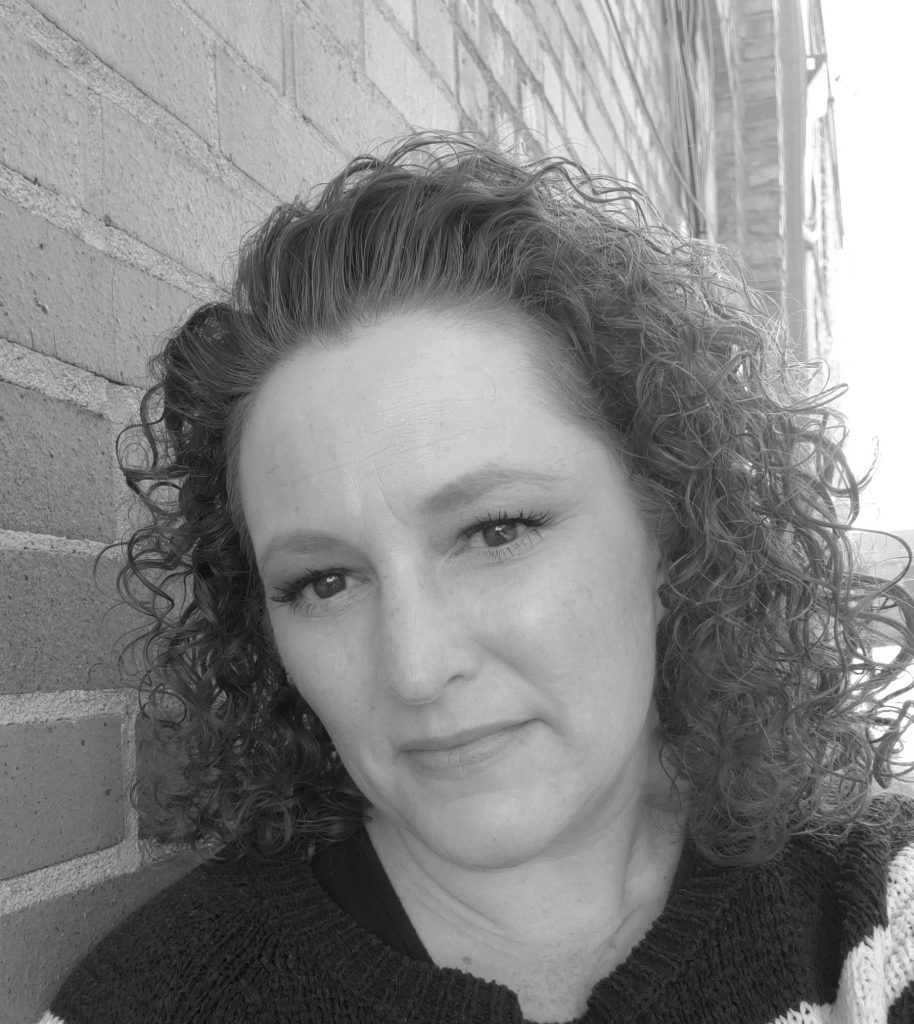 Publisher's Representative, Editing & Writing Style
Janelle Evans is the managing editor for Mystic Publishers Inc. For more than five years she has edited novels from all genres. The experience has taught her the importance of a good working relationship between the author/editor. She finds the biggest problems most writers have is not creating characters but utilizing them effectively in their writing. She is excited to bring some simple, universal techniques to the conference that will improve any novel you are writing. Ms. Evans is the author of the Rory's Choice Series (a YA series) and Stuffed Souls (a voodoo centered horror novel).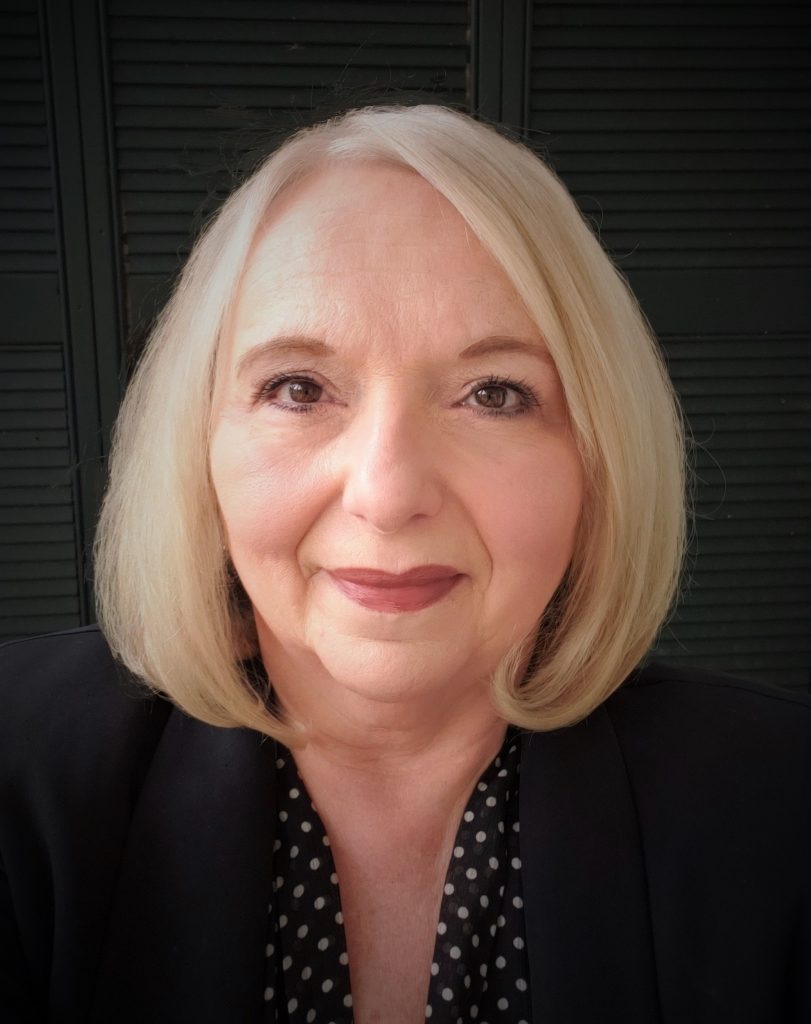 Marketing & Publicity
Rannah Gray is a Louisiana public relations consultant whose career highlights include two of her state's favorite pastimes—politics and sports. Her first book, Familiar Evil, sent shock waves from Louisiana to London and follows the international search for a TV personality that exposed his dark side as a child predator. Familiar Evil won 14 national and international book awards, including eight Gold Medals for Best True Crime and Best New Nonfiction. It was the subject of the premiere episode of Lies That Bind, a 2019 primetime television series on the Investigation Discovery (ID) Network and the 2020 special 2-hour documentary, Lying King: The Scott Rogers Story. Her second book, Case of the Missing Poodle, a junior mystery based in New Orleans, was written with her then 8-year-old twin great nieces. Released in December 2018, it was named Best Chapter book by three national independent publisher awards and received the Silver medal for Best Children's Mystery at the 2019 Moonbeam Children's Book Awards. Their second book in the Louisiana Mystery Series by The Lisburn Press, Mystery of the Heart-Shaped Locket, was released in November 2021. Rannah currently provides expertise in advertising and public relations to a broad base of clients. She is a graduate of LSU with a B.A. and a Master's degree in Journalism.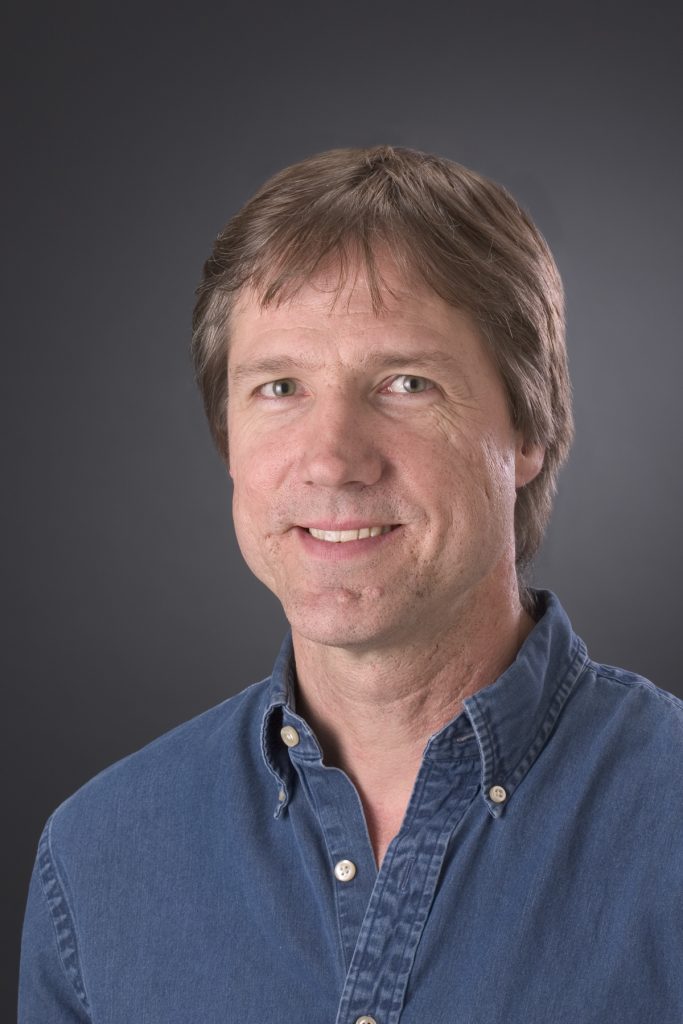 Editing & Writing Style
Kirt Hickman, author of the award-winning science-fiction thrillers Worlds Asunder and Venus Rain was a technical writer for fourteen years before branching into fiction. His methodical approach to self-editing has helped many make sense of the mass of advice available to the novice writer. He teaches self-editing classes through SouthWest Writers. He has been a mentor in the SWW mentoring program, has spoken at numerous conferences, and has contributed a monthly column titled "Revising Fiction" to the SouthWest Sage. He has also written Mercury Sun, the fantasy novels Fabler's Legend and Assassins' Prey and two children's books. His writer's guide, Revising Fiction—Making Sense of the Madness won a New Mexico Book award for Best How-To and was a finalist in the international IBPA Benjamin Franklin Awards.
Agent
Mr. Levine has practiced entertainment law for almost 40 years, specializing in the representation of writers, producers, actors, directors, composers, musicians, artists, authors, photographers, galleries, publishers, developers, production companies and theatre companies in the fields of motion pictures, television, interactive multimedia, live stage, recorded music, concerts, the visual arts, publishing, and advertising.
In 1998, Mr. Levine opened the Paul S. Levine Literary Agency, specializing in the representation of book authors and the sale of motion picture and television rights in and to books. Since starting his literary agency, Mr. Levine has sold over 150 adult, young adult, and children's fiction and non-fiction books to at least 50 different publishers and has had many books developed as movies-for-television, television series, and feature films.
Publisher's Representative
Val M. Mathews is a big-hearted, fun-loving editor at The Wild Rose Press, the kinder and gentler publishing house in New York. She is accepting pitches for everything from Romances to challenging Sci-Fi. Recently, she has contracted nine new books, including Mary Cunningham's cozy mystery Margaritas, Mayhem & Murder, debut author J.A. Nielson's YA Urban Fantasy The Claiming, and Paul DeStefano's challenging dark fantasy Riftsiders: Unlawful Possession. Val also teaches courses in structural editing and copyediting at Queens University in Ontario, Canada, and at the Editorial Freelancers Association in New York.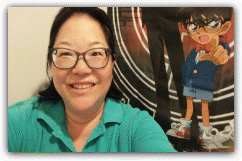 Marketing & Publicity
Julie Okabayashi has been employed by the Las Vegas-Clark County Library District in Las Vegas for the past 18 years providing educational public programs such as the annual Local Authors Book Fair, Meet The Authors, Mob Month (lecture series about organized crime), Asian American Pacific Islander Heritage Month, sustainable art classes, and a variety of writers workshops intended to help local authors deal with the business side of being an author and to improve their creative writing techniques. Through the book fairs and literary programs, Julie has introduced over 500 local and regional authors in Nevada to the local library community and has recently partnered with Mystic Publishers of Henderson, Nevada, to expand the book fair concept by including traditional artists. Julie is also the co-founder of NV ArtStops, an educational arts nonprofit organization in Nevada with a mission to inform, educate and inspire communities to keep single-use materials out of our oceans, deserts and living spaces by turning those materials into works of art for all to enjoy, thereby saving the environment through art. Currently, Julie teaches sustainable art classes at the library, has exhibited her art at Las Vegas City Hall and the Clark County Government Center, is in the process of writing contemporary fiction novels and a Southwest travel photo blog on social media, and continues to be a supporter of local authors and artists.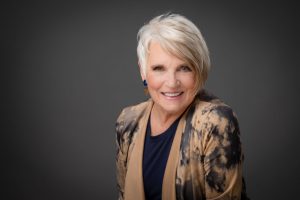 YA Writing
Randall Platt writes fiction for adults and young adults and those who don't know which they are. Platt's historical fiction has been awarded the Keystone State Reading Award, has three times received the WILLA Literary Award and twice the Will Rogers Medallion for Best Young Adult fiction. Platt been a finalist for the PEN Center USA Literary Award. Three of Platt's more recent novels. Liberty's Christmas, The Girl Who Wouldn't Die, and Professor Renoir's Collection of Curiosities, Oddities, and Delights were finalists for the Washington State Book Award. Platt's first novel, The Four Arrows Fe-As-Ko, was filmed by Sullivan Entertainment as Promise the Moon. Platt lives in the Puget Sound region of Washington State and plays a mean game of handball.
Vanessa Riley - Keynote Speaker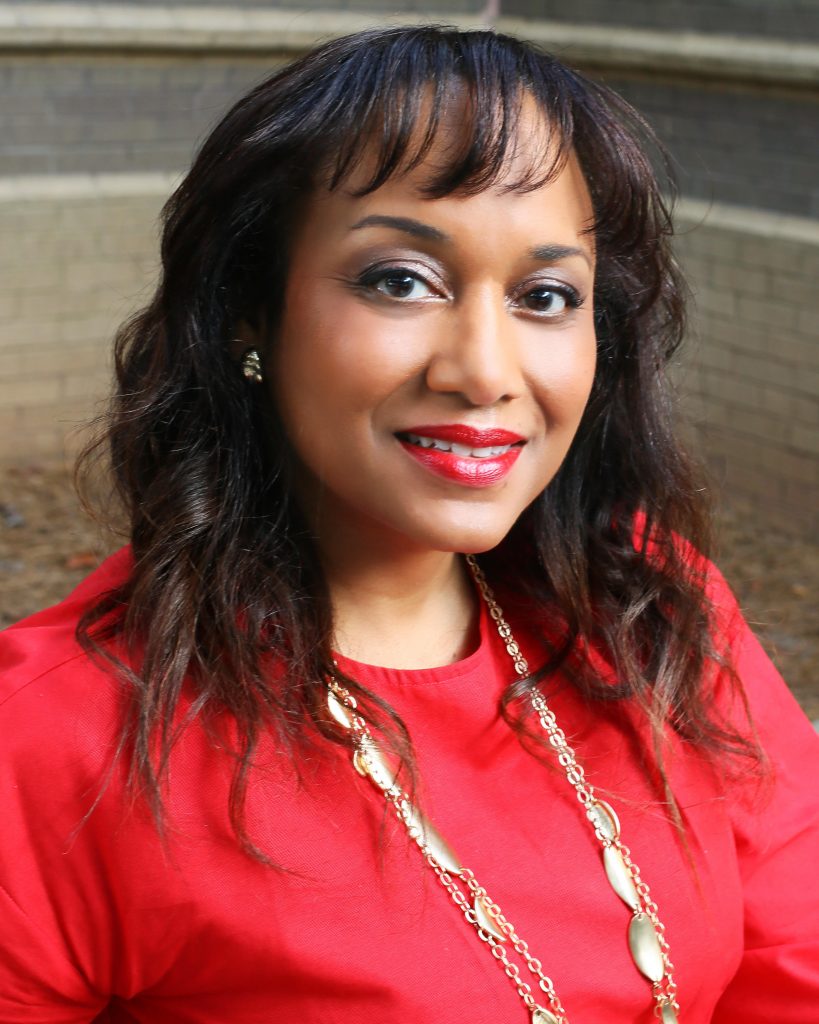 Editing & Writing Style
Vanessa Riley is an award-winning author of Island Queen, A Good Morning America Buzz Pick. Riley's historical novels showcase the hidden histories of Black women and women of color, emphasizing strong sisterhoods and dazzling multicultural communities. Her works encompass historical fiction, historical romance, and historical mystery and have been reviewed by the AAMBC, Washington Post, Entertainment Weekly, NPR, Publisher Weekly, and the New York Times. She's received starred reviews from Publishers Weekly and Booklist.

This Southern, Irish, Trini girl holds a doctorate in mechanical engineering and an MS in industrial engineering and engineering management from Stanford University. Riley also earned a BS and MS in mechanical engineering from Penn State University. Her research skills have helped NASA, GM, Hewlett Packard, and several startups. Yet, her love of history (Caribbean, Georgian, and Regency) and lattes overwhelmed her passion for math and has led to the publication of over twenty titles.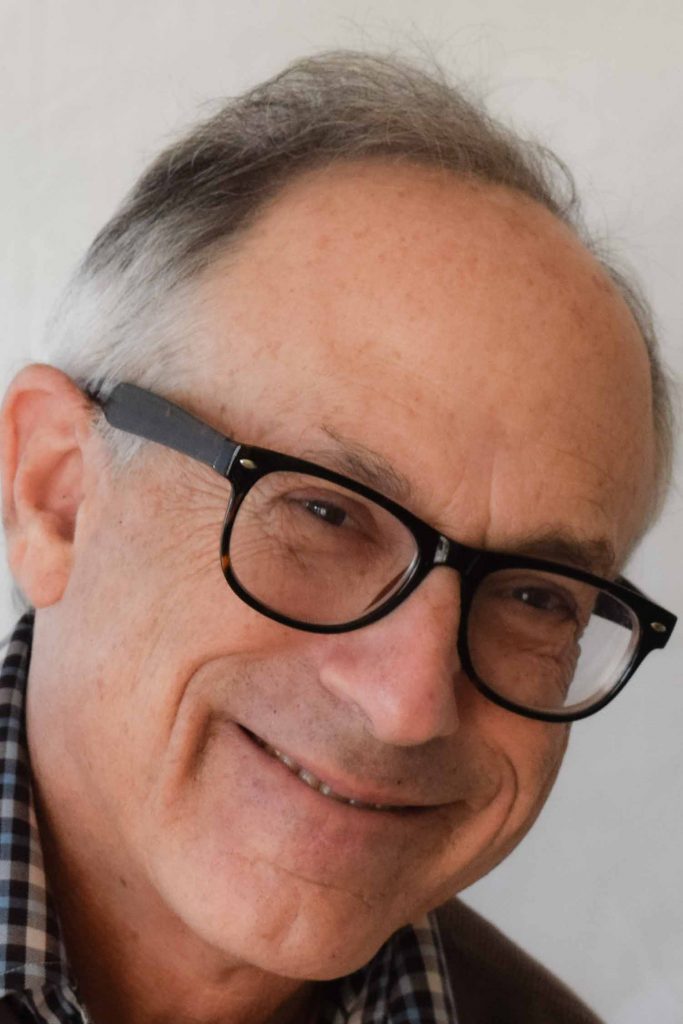 Agent
Andy Ross opened his literary agency in 2008. Prior to that, he was the owner of the legendary Cody's Books in Berkeley for 30 years. His agency represents books in a wide range of non-fiction genres: narrative nonfiction, science, journalism, history, popular culture, memoir, and current events. He also represents literary, commercial, historical, and upmarket women's fiction, and YA and middle grade fiction.
For non-fiction Andy looks for writing with a strong voice, robust story arc, and books that tell a big story about culture and society by authors with the authority to write about their subject. In fiction, he likes character and voice-driven stories about real people in the real world. Sorry. No zombies at the prom, thank you very much.
Andy has participated and taught classes in numerous writers' conferences including: San Francisco Writers Conference, Kauai Writers Conference, San Miguel de Allende Writers Conference, Nebraska Writers Conference, and more. He has organized and conducted writing intensive workshops with Linda Watanabe McFerrin in Santa Fe and in Scotland.
Andy is the author of The Literary Agent's Guide to Writing a Non-Fiction Book Proposal
Authors Andy represents include: Daniel Ellsberg, Fritjof Capra, Jeffrey Moussaieff Masson, Susan Griffin, Thomas Sanchez, Leonard Shlain, Gwen Strauss, Linda Watanabe McFerrin, Anjanette Delgado, Mark Goldblatt, Tawni Waters, Randall Platt, Mary Jo McConahay, Gerald Nachman, Michael Parenti, Paul Krassner, Milton Viorst, Senator Jeff Bingaman, Michele Anna Jordan, and Scott Ostler.
Publisher's Representative
Joylynn M. Ross is the author of over 40 books and publications written under various names in multiple genres. She is a highly respected literary industry professional and publishing expert. With over two decades of writing and publishing experience, Joylynn has helped thousands of authors reach their literary and financial literary goals more quickly than they could have without using her proven systems and strategies.
Joylynn will incite you to define your literary measure of success and what making a living as a writer looks like to you. Then after the session, you'll have clarity and be inten-tional about achieving your literary dreams, visions, and goals.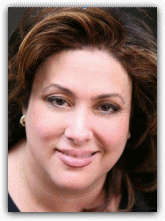 Agent
Literary Agent Katharine Sands has worked with a varied list of authors who publish a diverse array of books including fiction, memoir and non-fiction.
She likes books that have a clear benefit for readers' lives in categories of food, travel, lifestyle, home arts, beauty, wisdom, relationships, parenting, and fresh looks, which might be at issues, life challenges or popular culture. When reading fiction she wants to be compelled and propelled by urgent storytelling, and hooked by characters. For memoirs she likes to be transported to a world rarely or newly observed.
She has worked with a diverse list of authors. She is the agent provocateur of Making the Perfect Pitch: How to Catch a Literary Agent's Eye, a collection of pitching wisdom from leading literary agents.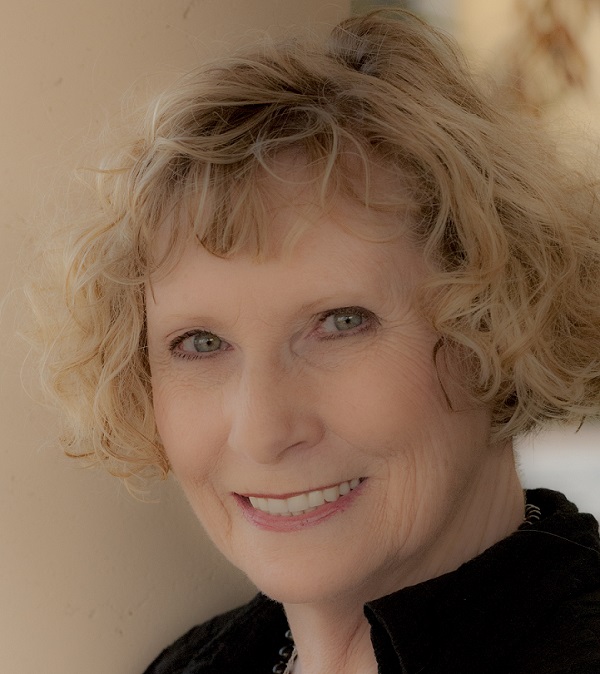 Publisher's Representative
Maer Wilson is the founding partner at Ellysian Press, a boutique publisher, known for their high-quality books, rigorous editing and excellent covers. Because they spend time with each author, they offer a place for the writer to find a home for themselves as an artist. Several of their authors have received awards over the last few years. Due to the individualized attention on each book, EP only accepts one or two authors each year.
Coming into the literary world first as an author, Maer brings with her a vast background including business, public relations and theatre arts. She is involved in all aspects of the press and has a thorough understanding of what it means to be an author in today's constantly changing literary world. You can find all Maer's books and novelettes at Amazon and other online retailers.