Aimee Ashcraft
Amanda Stevens
Amy Collins
And I Thought ladies: Jade & Wilnona
Brandy M. Miller
Brenda Drake
Bruce Wawrzyniak
Diane Glazman
Gregory A. Kompes
Jami Carpenter
Jen Mann
Joylynn M. Ross
Katharine Sands
Kimberly Brower
Latoya C. Smith
Oksana Marafioti
Rose Drew
Veronica Klash
Wendy Wimmer
KEYNOTE SPEAKER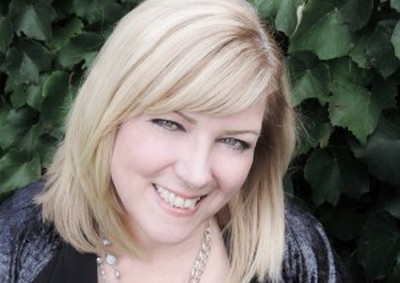 Brenda Drake is a New York Times bestselling author of Thief of Lies (Library Jumpers #1), Guardian of Secrets (Library Jumpers #2), Touching Fate (Fated Series #1), and Cursing Fate (Fated Series #2). She grew up the youngest of three children, an Air Force brat, and the continual new kid at school. She hosts workshops and contests for writers such as Pitch Wars and Pitch Madness on her blog, and holds Twitter pitch parties on the hashtag, #PitMad. When she's not writing or hanging out with her family, she haunts libraries, bookstores, and coffee shops, or reads someplace quiet and not at all exotic (much to her disappointment).
Brenda is also our Masterclass Instructor this year, teaching Plot That Novel. This special class is outside of our regular conference which means it is paid for separately from the conference. It is a three-hour intensive workshop offered Thursday 4/2 9am till Noon ONLY. Entry is $50 for Henderson Writer's Group Members and $75 for non-members. No early-bird discounts and this class is limited to 30 attendees only. Click here to Purchase your seat.

BrendaDrake.com


BrendaDrake


BrendaDrakeauthor


BrendaDrakeAuthor


Brenda Drake
AGENTS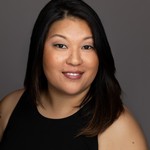 Kimberly Brower fell in love with reading when she picked up her first Babysitter's Club book at the age of seven (Super Special editions were her favorites) and hasn't been able to get her nose out of a book since. She holds a BS in Business Administration from California State University, Northridge and received her JD from Loyola Law School, Los Angeles. After spending a decade in the business world, it was kismet that she found herself in publishing. She takes great pride in her client list, from the debut authors to #1 NYT bestsellers, and likes to consider them all her favorite authors. She previously worked for over two years at a boutique literary agency before starting her own. After spending 14 years in California, she is thrilled to be back on the east coast.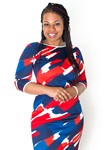 Latoya C. Smith started her editorial career as an administrative assistant to New York Times bestselling author, Teri Woods at Teri Woods Publishing while pursuing her Bachelor's Degree at Temple University. She graduated Cum Laude from Temple in August of 2005. She then attained a full-time position at Kensington Publishing in March of 2006. In October 2006, Latoya joined Grand Central Publishing, an imprint at Hachette Book Group. For the span of her eight years there, Latoya acquired a variety of titles from Hardcover fiction and non-fiction, to digital romance and erotica. She was featured in Publishers WeeklyandUSA Today, as well as on various author, book conference, and book blogger websites. In early 2014, she appeared on CSpan2 where she contributed to a panel discussing the state of book publishing. From August 2014 to February 2016, Latoya was Executive Editor at Samhain Publishing where she acquired short and long-form romance and erotic fiction. She is the winner of the 2012 RWA Golden Apple for Editor of the Year, 2017 Golden Apple for Agent of the Year, and the 2017 Literary Jewels Award for Editor of the Year. Latoya provides editorial services and literary representation through her company, LCS Literary Services.

LCSLiterary.com


GlamEditor_Girl


glameditorgirl


Latoya.Smith.9655806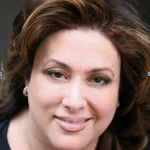 Katharine Sands has worked with a varied list of authors who publish a diverse array of books including fiction, memoir and non-fiction. Among the books she represents are: The Apothecary's Curse, by Bram Stoker Award nominee Barbara Barnett; Girl Walks Out of a Bar, a memoir by Lisa Smith that was featured by People Magazine as Notable Nonfiction; and teenage climate activist Jamie Margolin's Youth to Power: Your Voice and How to Use it.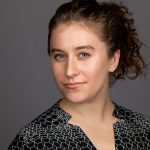 Aimee Ashcraft is originally from Ohio, but educated in Kentucky, New York, and France. She is an associate agent at Brower Literary & Management. She's obsessed with stories that explore history and human nature in new and surprising ways. She lives in Brooklyn, NY with two goofy cats.
PUBLISHERS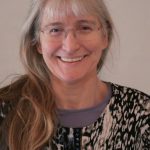 Rose Drew, from York England via Miami, Florida, is a public speaker, book publisher, events manager, and anthropologist. Rose and partner Alan Gillott operate small press Stairwell Books; Rose and Alan are founding members of York Literature Festival and Ryedale Book Festival. Rose is also a performance poet and is happiest on a stage; she has co-hosted the York Spoken Word Poetry & Prose open mic since January 2006. Her creative work (mostly poetry) has been published in anthologies, newsprint, and journals, including Connecticut River Review, Fairfield Review, Strong Verse, One Hundred Days (ed Andrea Brady) and The Machineries of Love (Ragged Raven Press). Her poetry collection Temporary Safety (Fighting Cock Press) was No 9 on 2011 Purple Patch 20 Best Individual Collections. Rose was delighted to interview Stephen Kelman about Man on Fire during the 2015 Ryedale Book Festival, and she chatted with Fiona Mozley and Andrew Michael Hurley as part of the York Literature Festival in 2017, which was a lot of fun.
| | |
| --- | --- |
| | |
EDITORS
Jami Carpenter (@Jami Carpenter) is a professional editor who works with traditional and niche publishers, advertising agencies, educational institutions and non-profit organizations, and self-publishing authors from as far away as South Africa and Singapore. She is the commissioned co-author of two books, editor of over 100 books, and executive producer/host of a PBS television show featuring interviews with local, national, and international authors. She holds a bachelor's and master's degree and is a frequent presenter at writing conferences and author workshops. More information can be found on Jami's website (www.redpengirl.com) or through her email (theredpengirl@yahoo.com).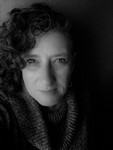 Diane Glazman is a developmental editor, novelist, and freelance writer. As an editor, she works with a diverse and international clientele that includes New York Times bestsellers and Amazon Top Sellers. Her fiction and nonfiction have appeared in VICE LGBTQ, Calyx Journal, the NonBinary Review, Blood + Milk, and sparkle and blink, as well as many other publications. She has written on an eclectic range of topics including LGBTQ issues, sexuality, finance, travel, health, Harley-Davidson motorcycles, Holocaust survivors, and the Yucca Mountain Nuclear Waste Repository. She recently completed a year-long novel workshop under the tutelage of Meg Wolitzer and Susie Merrell and is currently working on a novel-in-stories exploring responses to mass tragedies and the often-unseen effects these events cause for individuals, communities, and society.
INDUSTRY EXPERTS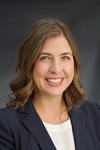 Amanda Stevens President and In-House Counsel, of Battle Born Capital, LLC, has lived in Las Vegas since 1999, obtaining her B.A. in Finance and International Business, as well as her MBA and JD, from the University of Nevada, Las Vegas. After law school, Ms. Stevens worked at one of Southern Nevada's top civil litigation law firms. After realizing litigation was not her calling, Ms. Stevens is excited to be back in the entrepreneur space both as an business owner and advisor. Ms. Stevens has extensive knowledge of small business from both a business and legal standpoint. Ms. Stevens can also provide assistance on business plans, proformas, financing, business formation, contracts, regulatory and licensing, and trademark and copyright issues.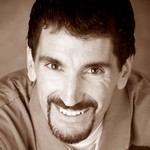 Bruce Wawrzyniak is the founder and president of Tampa, Florida-based Now Hear This, Inc., which has served clients across the U.S. A longtime publicist, he has garnered attention for his clients on radio, TV, and podcasts as well as in newspapers and online media. He is also active on the speaking circuit, having educated audiences in cities ranging from Los Angeles to Las Vegas to Orlando to Nashville and even in our nation's capital. He also has been doing a weekly podcast since February 2014, from which he launched a companion eBook series. While he has worked in corporate and agency environments, his niche is in working with indie creators. Find more about him and his company at www.NowHearThis.biz.

www.BrucesBonusBook.com


NHT_tweets


NowHearThisEntertainment


NowHearThisInc


BruceWawrzyniak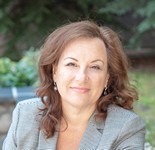 Amy Collins (@NewShelvesBooks) is the founder of Bestseller Builders and president of New Shelves Books.
Collins is a trusted expert, speaker, and recommended sales consultant for some of the largest book and library retailers and wholesalers in the publishing industry. She is a USA TODAY and WALL STREET JOURNAL bestselling author and in the last 20 years, Amy and her team have sold over 40 Million books into the bookstore, library, and Chain store market for small and midsized publishers. She is a columnist for and a board member of several publishing organizations and a trusted teacher in the world of independent publishers. You can also find her at FaceBook, Skype(NewShelvesBooks), and LinkedIn.

NewShelves.com


NewShelvesBooks


NewShelvesBooks


NewShelvesBooks
Brandy M. Miller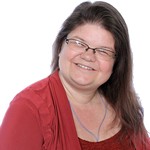 Globally recognized author, entrepreneur, leadership coach, and communications consultant, Brandy M. Miller is the founder of the Writing Problems Into Profits movement where she helps aspiring authors claim their power as thought leaders and innovators while building profitable businesses. She is also the founder and lead designer of WordQuest Online, a game that teaches writing skills while providing a platform for authors and other creative entrepreneurs to connect and share their talents and gifts.
Joylynn M. Ross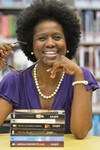 is author of Act Like an Author, Think Like a Business: Ways to Achieve Financial Literary Success, is a 22-year literary industry professional. She's written in multiple genres under the names Joylynn M. Jossel, JOY, E. N. Joy, and N. Joy. Joylynn has served on almost every corner of the literary industry map as a literary agent (landing her clients book deals with Kensington, Simon & Schuster, Urban Books, etc.), an editor (both freelance and for publishing houses), and a ghostwriter, (both freelance and for publishing houses). Having served as an acquisitions and developmental editor for 10 years, Joylynn is one of the best literary and publishing experts in the business!
Wendy Wimmer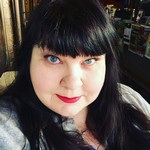 (@wendywimmer) is a PhD fiction fellow at Black Mountain Institute/University of Nevada Las Vegas. She is the fiction editor of Witness literary journal and the founder of UntitledTown book and author festival in Wisconsin. Her work has been published in Barrelhouse, Blackbird, Per Contra, ANMLY, Drunken Boat, Paper Darts, Non-Binary Review, Salt & Syntax and more, as well as nominated for multiple Pushcart Prizes, AWP Intro to Journal and Best New Voices. Her short story collection was recently named a semi-finalist for the Hudson Prize. Follow her on Twitter @wendywimmer or her very irregular website www.wendywimmer.com
Jen Mann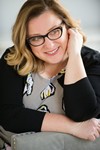 is best known for her wildly popular and hysterical blog People I Want to Punch in the Throat. She has been described by many as Erma Bombeck―with f-bombs. Jen is known for her hilarious rants and funny observations on everything from parenting to gift giving to celebrity behavior to politics to Elves on Shelves. She does not suffer fools lightly. Jen is the author of the New York Times best-seller People I Want to Punch in the Throat: Competitive Crafters, Drop-Off Despots, and Other Suburban Scourges which was a Finalist for a Goodreads Reader's Choice Award. Her latest books are Working with People I Want to Punch in the Throat: Cantankerous Clients, Micromanaging Minions, and Other Supercilious Scourges and My Lame Life: Queen of the Misfits, her first fiction book for young adults. She is also the mastermind behind the New York Times best-selling I Just Want to Pee Alone series. Jen is a married mother of two children whom she calls Gomer and Adolpha in her writings―she swears their real names are actually worse.
www.PeopleIWantToPunchInTheThroat.com
PIWTPITT
PeopleIWantToPunchInTheThroat
Jen Mann
Gregory A. Kompes (MFA, MS Ed.)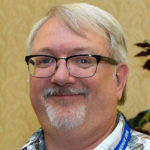 is founder of The Writer Workshop in Savannah, GA, is an award-winning and bestselling author of 16 books (fiction, poetry, and nonfiction) and a contributor to 14 anthologies, among them: Chicken Soup for the Soul's What I Learned from the Dog and The Best Advice I Ever Heard. Gregory served as a Subject Matter Expert during the development of Southern New Hampshire University's MFA program, where he now teaches author platform building and business of writing courses. Kompes.com.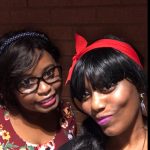 And I Thought ladies: Jade & Wilnona Jade is the 2019 Poet of the Year according to IALA and Wilnona is has been awarded for her advocacy. Both ladies recently accepted the job as US correspondents for UK TV show Chrissy B on Sky TV. They recently made the list of 20 Iconic Authors according to Every Writers Resource Magazine. The duo has contributed writings to eleven books including the And I Thought Series & The Miss-Fit Guides. Jade and Wilnona are the co-founders of The Inspirational Women in Literature Media and Journalism Awards, The Thoughtful Book Festival, the 25 Hottest Authors Magazine & And I Thought Literary Magazine. They starred in docuseries Just Writin' Life that focuses on authors and their lives. They have read poetry for loving fans in Australia, the U.K., Greece, Canada, by invitation for a regional poet laureate, & at the U.K. Literary Book Festival. They will be starring in the upcoming film Create, Aspire & Inspire due out in May.
Oksana Marafioti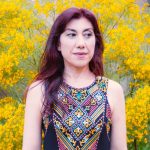 is the author of American Gypsy: A Memoir (FSG, 2012) and Donatti's Lunatics (TWRP, 2018). Her writings have appeared in Rumpus, Slate and Time magazines, and in a number of literary journals and anthologies. Oksana was the 2013 Library of Congress Literary Award Recipient. In 2016, she was the U.S. Government-sponsored literary ambassador to the Czech Republic. She is the recipient of the Picador Excellence in Literature Award from the University of Leipzig, Germany, where she will teach creative writing in the winter of 2020. Oksana holds an MFA in Creative Writing. She's the founder of the Las Vegas Writers Lounge – a creative writing studio where writers can hone their skills.
us.macmillan.com/author/OksanaMarafioti
OksanaMarafioti
OksanaMarafioti
OksanaMarafiotiAuthor

Veronica Klash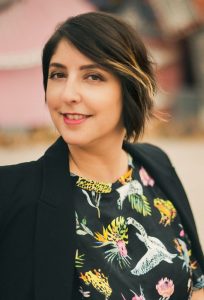 loves living in Las Vegas and writing in her living room. She is a Folio Award-winning essayist and a Senior Reader for Witness. Her work has appeared in such publications as Desert Companion, Cheap Pop, Ellipsis Zine, and X-Ray Lit.
Faculty subject to change without notice.