Keynote Address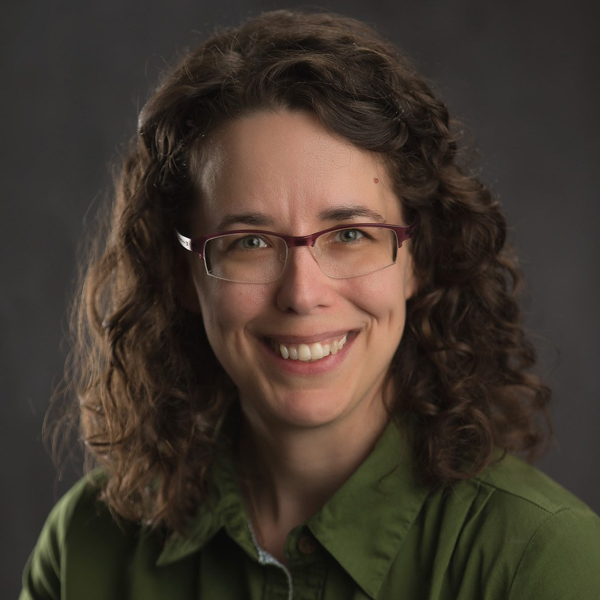 Jane Friedman has 20 years of experience in the publishing industry, with expertise in digital media strategy for authors and publishers. She's the co-founder of The Hot Sheet, the essential publishing industry newsletter for authors, and has previously worked for F+W Media and the Virginia Quarterly Review. She has been interviewed and featured by NPR, PBS, CBS, The Washington Post, the National Press Club and many other outlets.
In addition to being a columnist with Publishers Weekly and a professor with The Great Courses, Jane maintains an award-winning blog for writers at JaneFriedman.com. In 2017, in partnership with The Authors Guild, she helped produce The Authors Guild Guide to E-Publishing and is currently presenting an educational series on The Digital Age author.
******************************************************************************************
Agents and Editors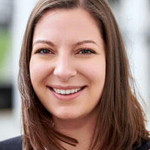 Danielle Burby. Based in New York City, Danielle became an agent at Nelson Literary Agency (NLA) in January 2017. Previously, she was an agent at a NYC-based firm where she managed foreign rights in addition to building her client roster. She also interned at several top agencies and publishers before graduating from Hamilton College with a dual degree in creative writing and women's studies. Danielle represents all genres of YA and MG along with select passion projects on the adult side in women's fiction, sci-fi/fantasy, and mystery. She particularly enjoys complex female characters, quirky adventures, narratives that ask readers to think deeply, girls with swords, and seaside novels. Danielle also looks for a strong narrative voice and characters she wants to spend time with. For more information about her wishlist, check out NLA's Submission Guidelines page. You can find details about her recent sales on Publishers Marketplace
---
Lisa Abellera joined Kimberley Cameron and Associates in 2013 with a background in management, marketing, and finance. After earning her MFA in Creative Writing from University of San Francisco, Lisa now follows her true passion for books and writing. She enjoys stories with high personal stakes, characters with deep inner lives, and lush world-building. She is seeking upmarket and literary fiction, women's fiction, historical fiction, mystery, suspense, thrillers, science fiction, fantasy, literary horror, most speculative fiction except paranormal (no demons, angels, vampires, zombies, werewolves, etc.), romance if an element or sub-genre, and all YA and middle grade fiction genres. She is especially looking for stories by #ownvoices authors and writers from marginalized or underrepresented backgrounds. You can find out more about her at lisaabellera.com and kimberleycameron.com.
---
Alyson Heller joined the Aladdin team in 2008 after a 2 year stint in the S&S Associate's Program. She acquires picture books, chapter books, middle-grade and the occasional YA, but her heart is in contemporary middle-grade. As an only child, she is drawn to stories that explore the nuances of siblings, and interesting family dynamics. She is also proud to have many debuts on her list, and is actively looking for own voices, strong female characters who kick butt and take names, and stories that represent the under-represented in our world today. Some recent and upcoming books she's edited range from non-fiction projects, (Life in Motion YR Edition by Misty Copeland, The Distance Between Us YR Edition by Reyna Grande), picture books (Way Past Bedtime by Tara Lazar, illustrated by Rich Wake) to series (Goddess Girls and Thunder Girls, both by Joan Holub and Suzanne Williams), to contemporary MG reads (Star-Crossed by Barbara Dee, Mrs. Smith's Spy School for Girls by Beth McMullen). Tweet her @EditorAlysonH.
---
Grace Menary-Winefield has been with Sourcebooks since 2015. Previously, she was with Little, Brown Book Group's editorial team after interning at both Pan Macmillan and Palgrave Macmillan in London. In her current role as Associate Editor she concentrates primarily on nonfiction, and enjoys narrative history, personal development, self-help, science, and gift titles (both illustrated and text—only). She acquires very few fiction projects, but loves to champion new mainstream directions in science-fiction and fantasy. She believes wholeheartedly in her publisher's motto: "Books change lives."
---
Paul Stevens joined the Donald Maass Literary Agency in 2016. Before joining DMLA, he was a science fiction, fantasy, and mystery editor for 15 years, primarily at Tor Books, working with authors such as Alex Bledsoe, Marie Brennan, Adam Christopher, and A. Lee Martinez. Paul is looking for science fiction, fantasy, horror, mystery, suspense, and humorous fiction. Paul is not looking for young adult or middle grade books at this time. He is on Twitter as @pstevens1824 and on the web at http://maassagency.com/paul-stevens/.
---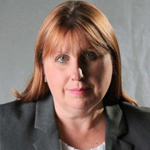 Rhonda Penders is President and Editor-in-Chief of The Wild Rose Press. She and her business partner, RJ Morris, opened the company back in 2006. TWRP, as it is affectionately known, is home to authors worldwide and currently has over 3000 active titles. Although started as a romance only publisher, they opened their garden gate to adult mainstream fiction (including historical fiction, science fiction, erotica, thrillers, etc.) in 2013. They also publish YA but do not currently work with children's books or poetry. They publish in ebook format as well as print and audio.
Rhonda lives in Upstate New York in a tiny hamlet nestled along the Erie Canal. She and her husband, Scott, have been married 32 years and have three adult sons, two cats and an annoying spoiled Siberian Husky. She enjoys writing, boating, cooking and baking and is never happier then when all her sons are home and around her table.
---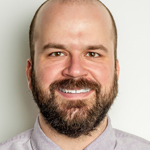 Sam Morgan represents fantasy and science fiction, with an emphasis on unique, challenging, and diverse voices showcasing unforgettable characters and plots. He will also consider commercial fiction with a fresh approach to a classic idea or an appeal to humor. A lifelong fan of nerd culture, Sam was raised in North Carolina and attended the University of North Carolina at Chapel Hill, where he majored in Communications: Media Studies and Production. He moved to New York City after graduating and soon thereafter began his agenting career at the Jabberwocky Literary Agency. He has worked with many genre writers including Brandon Sanderson, Charlaine Harris, and Jack Campbell and is actively building his client list.
---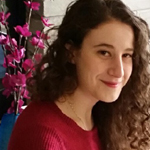 Alexis Sattler is an Assistant Editor at Penguin Random House, where she has worked on nearly a dozen New York Times-bestselling titles. Her authors have been featured everywhere from O, The Oprah Magazine to Vox.com. She was the acquiring editor of, The Epiphany Machine, which was included in 2017's "Most-Anticipated" and "Best-Of-The-Year" round-ups in The Washington Post and The Millions. She acquires across genres from literary science fiction and fantasy to mysteries and family dramas.
******************************************************************************************
Authors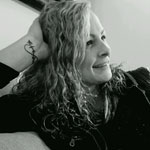 Cheree Alsop is an award-winning, best-selling author who has published over 40 books. She is the mother of a beautiful, talented daughter and amazing twin sons who fill every day with joy and laughter. She is married to her best friend, Michael, the light of her life and her soulmate who shares her dreams and inspires her by reading the first drafts and giving much appreciated critiques. Cheree works as a full time author and mother, which is more play than work! She enjoys reading, traveling to tropical beaches, riding motorcycles, playing the bass for the band Alien Landslide, spending time with her wonderful children, and going on family adventures while planning her next book.
Cheree and Michael live in Utah where they rock out in their garage band, enjoy the outdoors, plan great quests, and never stop dreaming.
---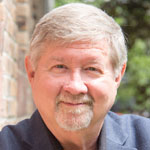 Richard Rieman. After a career of telling news stories into the RKO Radio Network and Chicago, New York, and Washington DC radio microphones, Richard Rieman started giving a voice to the words of some wonderful authors. In just four years, Richard is a top Audible narrator and has produced over 100 audiobooks. He won three 2016 EVVY audiobook awards from CIPA, the Colorado Independent Publishers Assn., and he used his reporting background to interview top audiobook narrators for his book, "The Author's Guide to Audiobook Creation," 2016 Gold Medal Winner in Writing/Publishing in the Global eBook Awards.
Richard credits reading to his children in his "wizard" and "monster" voices for putting him on the path to audiobook success.
---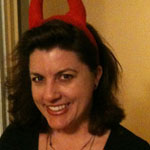 CHRISTINE FAIRCHILD is a writer and editor with 25 years experience. Originally trained as a journalist in high school and college , she was working as a professional copyeditor by the age of 18 and as a copyeditor for Hitachi at 19.
She's written and edited for publications (XFiles, SciFiMall.com), software companies (Microsoft, PowerData), and corporations (Airborne Express/DHL, Hitachi). Now focused on fiction and teaching. she has published two writing/editing ebooks,
(The Editor Devil's Guide to CHARACTERS and to DIALOGUE), both available on Amazon for Kindle . Learn more at her blog: Editor Devil.
---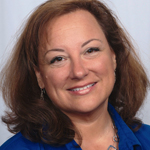 Amy Collins is the President of New Shelves Books, one of the best-known book sales and marketing agencies in the US. Amy is a trusted expert, speaker, and recommended sales consultant for some of the largest book and library retailers and wholesalers in the publishing industry.
In the last 20 years, Amy and her team have sold over 40 Million books into the bookstore, library, and Chain store market for small and midsized publishers.
She is on the national advisory board for IngramSpark, is a board member of Author U, a featured columnist for THEBOOKDESIGNER, BookWorks, IBPA, and a trusted teacher in the world of small press publishers.
---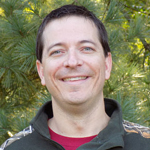 Dan Koboldt is the author of the Gateways to Alissia trilogy (Harper Voyager) and the editor of Putting the Science in Fiction (Writers Digest, 2018). As a genetics researcher, he has co-authored more than 70 publications in Nature, Science, The New England Journal of Medicine, and other scientific journals. Dan is also an avid deer hunter and outdoorsman. He lives with his wife and children in Ohio, where the deer take their revenge by eating the flowers in his backyard.
---
G.S. Denning. Before publishing Warlock Holmes, G.S. performed improv comedy for 20 years with Seattle Theatersports, Jet City Improv in Seattle, and SAC Comedy in Florida. He was a writer/performer for live shows at Disney's Epcot Center, wrote comedic reviews for Wizards of the Coast, and worked as a translation editor for Nintendo, ensuring that humor/context translated appropriately from Japanese to English video game scripts. Extremely knowledgeable about history and all things pertaining to the geekiverse, G.S. gives engaging and educational talks to schools and aspiring writers. He speaks at conventions, teaching writers improv comedy techiques that will improve their storytelling. He loves chatting on podcasts and is a terribly friendly geek. He has The Best Wife And Children, and lives in Las Vegas.
---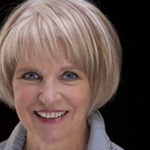 Randall Platt writes fiction for adults and young adults and those who don't know which they are. Platt has twice been awarded the Willa Literary Award for Best Young Adult fiction, as well as several state and national awards, including a PEN USA finalist nod. One of Platt's novels has been filmed and another, THE CORNERSTONE, is optioned for feature film. Platt's MG novel, INCOMMUNICADO, deals with Japanese Internment during WW2 and has been picked up by Scholastic for their Tab and Teen Book Clubs. Her latest is THE GIRL WHO WOULDN'T DIE, a young adult story about street kids surviving the Nazi occupation of Warsaw. In 2018, HarperCollins will be releasing the middle grade novel, PROFESSOR RENOIR'S COLLECTION OF ODDITIES, CURIOSITIES, AND DELIGHTS – the world's tallest and shortest girls run away from a cheap carnie to protect three aging animals – an elephant, a chimp and a bear.
---
Tetsuro Shigematsu has been telling stories across an array of media for more than twenty years. In 2004, he became the first person-of-colour to host a daily national radio program in Canada on CBC Radio, where he co-wrote and co-produced nearly a thousand hours of network programming. His most recent theatre work, Empire of the Son, sold out its run before it opened and was named the best show of 2015 by the Vancouver Sun and the Georgia Straight and continues to tour internationally. Currently, he can be seen on MTV/Spike The Deadliest Warrior, as their Samurai-in-Residence where he talks smack and kills vikings. Tetsuro's award-winning body of work in film, television, radio, new media, and theatre continues to be taught in Canadian and American universities as examples of cultural possibility.
---
Jason Porath. In a past life, Jason used to work on animated movies such as How to Train Your Dragon 2, The Croods, and Kung Fu Panda 2. Upon leaving the animation industry, he started Rejected Princesses: a blog celebrating women of history and myth who were too awesome, awful, or offbeat for the animated princess treatment. It went viral and turned into a first volume in October 2016. In April 2016, a second volume, Tough Mothers, celebrating history's most badass moms, will come out.
---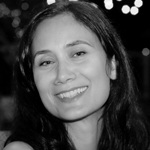 Ehsaneh Sadr is an Iranian-American novelist and social justice activist with a PhD in International Relations. Over the past decade she has managed and led campaigns to bring peace, justice, and freedom to all people of Israel and Palestine regardless of race or religion. In the late 1990s, she lived in Iran where she worked on rural and urban development projects. She lives in California with her husband and two children.
---
Guest Speakers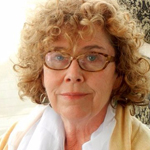 Debra J. Saunders became the White House correspondent for the Las Vegas Review-Journal shortly before President Donald Trump's inauguration. She reports regularly from the White House and pens analysis columns distributed by Creators Syndicate.
Prior to working for the RJ, Saunders wrote a usually conservative column for the San Francisco Chronicle from 1992 through 2016. In 2002, the prestigious National Journal's "Talking Heads" column listed Debra J. Saunders as a member of the A-team of the top political journalists working outside the Beltway. Vaughn Ververs wrote: "An independent voice working for a left-leaning newspaper, Saunders covers California and national politics, as well as the state's political personalities. Her column is frequently a welcome change in tone from the rest of the editorial page, and she regularly throws punches at both sides."
---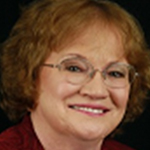 Judy Shine Logan is the author of Shelter Me, the story of two women in crisis: a recently widowed, executive's wife who must get her first job at age 55 with no jobs skills, and the young, battered wife and mother who becomes the widow's work supervisor. Drawing on her own experience working in the psychiatry department of a hospital and being a widow, the book explores the idea of how the two polarities of love (a good love lost and a bad love-trap) can empower and enact recovery for the other. Judy has taught the workshop How to Get the Most out of the Conference for many years and is a welcoming and wonderful resource for the first time conference attendee.
Faculty subject to change without notice.