Keynote Address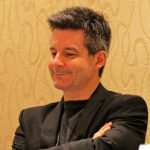 Donald Maass is a literary agent in New York. His Maass Literary Agency sells more than 150 novels every year to major publishers in the U.S. and overseas.  He is the author of The Career Novelist (1996), Writing the Breakout Novel (2001), Writing the Breakout Novel Workbook (2004), The Fire in Fiction (2009), Writing 21st Century Fiction (2012) and The Emotional Craft of Fiction (2016).  He is a past president of the Association of Authors' Representatives, Inc. He will not be accepting pitches. Sign up for his all-day intensive workshop Writing the Breakout Novel.
******************************************************************************************
Agents and Editors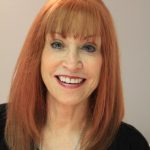 Marilyn R. Atlas is a talent and literary manager and award-winning producer. Among her credits as film producer are "Real Women Have Curves" for HBO (which is currently being developed into a stage musical), "A Certain Desire," and "Echoes," which won the Gold Award at the Texas International Film Festival, and "The Choking Game" for Lifetime television, based on the YA novel by Diana López. She also produced the West Coast premiere of the musical "God Bless You Mr. Rosewater" by Ashman and Menken, and the award-winning play "To Gillian on Her 37th Birthday," (which was made into a film starring Michelle Pfeiffer and Peter Gallagher). In addition to Marilyn's producing credits, she has sold (first time) novels "Chasing the Jaguar" to HarperCollins, "Hungry Woman in Paris" to Grand Central Publishing, "Ave Maria Bed & Breakfast" to Hachette Publishing, and "The Last Ride of Caleb O'Toole" to Source Books. She is featured in the book "Write Now!" from Penguin/Tarcher and is the co-author of a relationship-based, screenwriting guide called "Dating Your Character," about an organic approach to character creation for Stairway Press's Summer 2016 catalog. As a guest speaker, Marilyn has traveled to the University of Wisconsin, Columbia College, USC, Hollins University, the Texas Bar Association, and the International Women's Writer's Conference in Italy. Marilyn has long been committed to issues surrounding diversity in Hollywood, and is a founding member of Women in Film's Luminas Committee, which supports the portrayal of women in non-stereotypical roles in film and television.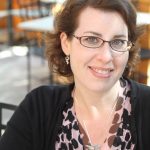 Laura Bradford established the Bradford Literary Agency in 2001. She considers herself an editorial-focused agent and takes a hands-on approach to developing proposals and manuscripts with her authors for the most appropriate markets. The mission of Bradford Literary Agency is to form true partnerships with their clients and build long-term relationships that extend from writing the first draft through the length of the author's career. Her recent sales include books placed with Penguin Random House, Grand Central, Harlequin, Kensington, Simon and Schuster, HarperCollins, Macmillan, Sourcebooks, Disney-Hyperion, and many others. She continues to actively build her client list and is currently seeking work in the following genres: Romance (historical, romantic suspense, paranormal, category, contemporary, erotic), urban fantasy, women's fiction, mystery, thrillers, middle grade and young adult as well as some select non-fiction. She is a member of the Association of Authors' Representatives (AAR) and Romance Writers of America, the Society of Children's Book Writers and Illustrators (SCBWI) and she is an RWA-recognized agent. www.bradfordlit.com
Twitter: bradfordlit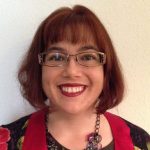 Elise McHugh is senior acquisitions editor at the University of New Mexico Press. She acquires in many fields, including poetry, fiction, creative nonfiction/memoir/biography, pop culture, cultural and literary criticism, and art, photography, and architecture. Elise is particularly interested in work that focuses on the larger U.S. West—including the Midwest, Northwest, and Southwest—and the U.S.-Mexico border. The stories, subjects, and themes Elise is drawn to vary widely, and she is always looking for unique voices, stories told in a new way, and strongly drawn characters (whether in fiction or in nonfiction). In addition to her university press experience, her work in publishing includes eight years as editorial assistant for West End Press and literary and scholarly journals.
John Rudolph joined Dystel & Goderich in 2010 after twelve years as an acquiring children's book editor at Putnam Books for Young Readers and Simon & Schuster Books for Young Readers. He currently divides his client list between adult authors and children's book authors and illustrators.  On the adult side, John is primarily interested in narrative nonfiction, especially in music, sports, history, popular science, "big think", performing arts, health, business, memoir, military history, and humor. He is also interested in adult commercial fiction, literary fiction, and thrillers, but it has to be something special and different. On the children's side, John is keenly interested in middle-grade and young adult fiction, children's nonfiction at all levels, and he would love to find the next great picture book author/illustrator.  Dystel & Goderich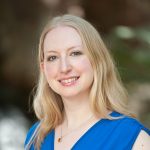 Carlie Webber refused to major in English in college because no one would let her read Stephen King or R.L. Stine for class. She took her love of YA and commercial fiction to the University of Pittsburgh, where she obtained a Master of Library and Information Science. For ten years, she worked as a public librarian serving teens and adults, served on book awards committees, and reviewed books professionally for journals including Kirkus Reviews and VOYA. Wishing to pursue her interest in the business side of books, she then enrolled in the Columbia Publishing Course. Her professional publishing experience includes an internship at Writers House and work with the Publish or Perish Agency/New England Publishing Associates and the Jane Rotrosen Agency. She is now working with Fuse Literary, actively searching for YA and MG SciFi-Fantasy. Fuse Literary
You can follow Carlie on Twitter: @carliebeth
They're back! By popular demand, the funny, wonderful ladies of The Wild Rose Press who brought such wonderful energy to the 2015 conference: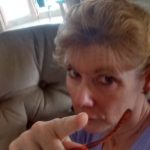 Cindy Davis has been an editor of fiction and non-fiction for 18 years, working both freelance and for selected publishers, specializing in story content and character development. She is an editor for The Wild Rose Press. She is the former owner/editor of Peeks and Valleys Magazine. As a columnist for the Argus Champion Newspaper and Soo-Nipi Magazine, both based in New Hampshire, she authored over 200 pieces. Since 2006, Cindy has taught classes in self-editing and mystery writing for Writers College. With over 20 published books of her own, she's visited both sides of the fence—from rejection to contract. On a personal note, she's addicted to coffee—particularly raspberry/chocolate flavor. And don't anyone dare get between her and her life-loves Ben & Jerry. Other than that, she's pretty laid back.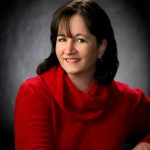 Alicia Dean is an editor for The Wild Rose Press. She has edited for them since they opened the doors in 2006. Her favorite genre is suspense, but she works with plenty of others. She is also a freelance editor.
Barb Wilson is an editor for The Wild Rose Press. She has worked for several different publishers specializing in Romance and Romantic suspense. She is the owner of EditPartner, a freelance editorial company intended for authors who wish to self-publish.
******************************************************************************************
Authors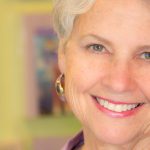 Dr. Judith Briles is the author of 35 books. Her book, Author YOU: Creating and Building Your Author and Book Platforms was the Book of the Year in Publishing/Writing in the IndieFab award at the American Library Association's meeting in 2014. Snappy Sassy Salty: Wise Words for Authors and Writers is the perfect "juice" and inspiration for all writers. The AuthorYOU Mini-Guide series includes How to Avoid 101 Book Publishing Blunders, Bloopers and Boo-Boos, The CrowdFunding Guide for Authors and Writers  and The Author's Guide to AudioBook Creation. She's the Founder of AuthorU.org and is known as The Book Shepherd. Get her Weekly Kick-Butt Tips on her website, www.TheBookShepherd.com and tune into her Monday morning Periscope, The Virtual Book Shepherd. Her books and her mouth have generated in excess of $5,000,000 in revenues and taken her from Oprah to GMA to CNN to Time to People to the Wall Street Journal and she has survived the National Enquirer. Her websites are www.TheBookShepherd.com, www.PublishingAtSea.com and www.AuthorU.org. Follow her on Twitter @MyBookShepherd and @AuthorU. Her LinkedIn group is Author U with over 13,000 global members.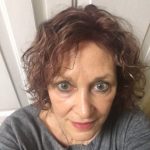 Jami Carpenter is the co-author of two books, Education in the Neon Shadow, and Westside School: Our School, Our Community, Our Time, and was executive producer and host of the Vegas PBS television show, Book Club, which featured interviews with local, national, and international authors. She works with traditional and boutique publishers, advertising agencies, educational and non-profit organizations, and self-publishing clients—from editing, layout, cover design, to final publication. Writers of all ages, in a variety of genres, across the US, as well as South Africa and Thailand, have engaged her services. More information can be found at: RedPenGirl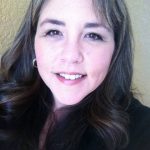 Stephanie Chandler is an author and speaker. She's written eleven non-fiction books on writing, marketing, and business. She is the founder and CEO of Non-Fiction Authors Association and the Non-Fiction Writers Conference, an annual event conducted entirely online. A frequent speaker and guest on radio shows, she has been featured in Entrepreneur, Business Week, and Wired.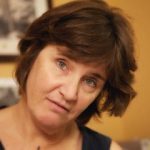 Meredith Jordan is the author of "Below the Line: Anatomy of a Successful Movie." The book, out next year, is based on being embedded with a major motion picture from start to finish. Her goal was to a creative how-to that included all the players – costumes to camera, movie stars to musicians – as well as business details. Following one movie, Last Vegas, which starred Robert De Niro, Michael Douglas, Morgan Freeman, Kevin Kline and Mary Steenburgen, enabled an inside view of how movies get made in the new millennium with real people to make it interesting. (To learn more about the book out next year, see www.belowthelinebook.com.) It's all about the details. Jordan won seven awards over her years working full-time in the news business. She takes as much pride from working in local news as she does larger organizations, including Dow Jones & Co., Cox Communications and National Geographic. It was at smaller papers that she learned to keep digging. That engendered a love of research and fact-checking, a process that grows ever more important in today's "post-truth" world.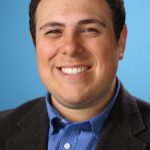 Danny Manus is one of the most in-demand script consultants as CEO of No BullScript Consulting (www.nobullscript.net) and author of "No B.S. for Screenwriters: Advice from the Executive Perspective." He was ranked one of the Top 15 "Cream of the Crop" script consultants in CS Magazine and named one of ScreenCraft's "25 People Writers Should Follow on Twitter". His clients include finalists or winners of the ABC/Disney Fellowship, Austin Film Festival, PAGE Awards, Nashville Film Festival, Scriptapalooza, etc. He has consulted on projects including Strangerlands starring Nicole Kidman, I, Frankenstein starring Aaron Eckhart, and In-Lawfully Yours starring Marilu Henner.  He was previously the Director of Development for Clifford Werber Productions (Cinderella Story), where he sold "To Oz" to United Artists and was a production executive on Just Add Water and Sydney White. He was also the Development Consultant for Eclectic Pictures (Lovelace) and the DOD at Sandstorm Films (The Covenant, 8MM2), which had a first look deal at Screen Gems. Danny has appeared on numerous podcasts, BBC radio, is a columnist for ScriptMag, a judge five years running for PAGE Awards, and has been a speaker at Austin Film Festival, Producer's Guild of America, Kansas City Film Fest, and dozens of other major writing conferences. You can follow him on Twitter @DannyManus.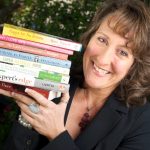 Penny C. Sansevieri, Founder and CEO Author Marketing Experts, Inc., is a best-selling author and internationally recognized book marketing and media relations expert. She is an Adjunct Professor teaching Self-Publishing for NYU. Her company is one of the leaders in the publishing industry and has developed some of the most innovative Social Media/Internet book marketing campaigns. She is the author of fourteen books, including How to Sell Your Books by the Truckload on Amazon and Red Hot Internet Publicity, which has been called the "leading guide to everything Internet." AME has had dozens of books top bestseller lists, including those of the New York Times, USA Today, and Wall Street Journal. To learn more about Penny's books or her promotional services, you can visit her web site at www.amarketingexpert.com.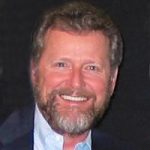 David Paul Williams is a practicing lawyer and real estate broker in Bellevue, Washington. He first wrote feature articles for fly fishing magazines, then added business-to-business articles spawned from college degrees (accounting and law) and three decades of lawyering. The itch to write "what he wanted to know" proved too hard to ignore which led to writing Fly Fishing for Western Smallmouth. Unwilling to be bound by the non-fiction "just the facts, ma'am" shackles, he entered and won the SCN Novel Pitch and First Five Pages Contest. Now half-written, the project barely bubbles on the back burner as he mostly just thinks about plot and character development until the river guide is finished. A firm believer that writing conferences educate and energize attendees and presenters, David willingly shares his knowledge by teaching at numerous conferences. He also learns about writing from other presenters and attendees. www.thewriterealtor.com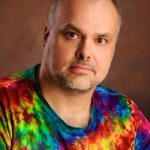 Johnny Worthen is an award-winning, best-selling author, voyager, and damn fine human being! He is the tie-dye wearing writer of the nationally acclaimed Eleanor, The Unseen and its sequels. Among his other excellent and very read-worthy titles are the adult occult thriller Beatrysel, the award-winning mystery The Brand Demand, and the genre bending comedy-noir The Finger Trap. He lectures and teaches and struggles to live a life of words.
Faculty subject to change without notice.