Keynote Speaker
Robyn Carr
After first being published in 1978, it took Robyn Carr 30 years to become an 'overnight' success.  In the years between the publication of Chelynne, which was recently released in e-format, and the 2007 release of Virgin River, Robyn wrote a number of contemporary, historical and women's fiction novels, including the RITA award winning By Right of Arms
The first book in the wildly popular Virgin River series was published in 2007 and it was only a year later with the release of A Virgin River Christmas that Robyn finally hit the NYT's bestseller list.  Every Virgin River novel since has been a NYT's bestseller as have some of her older reissues.  In 2011, Bring Me Home for Christmas, the 16th book in the series debuted at #1 on that list, as have seven titles since.  The 2013 Thunder Point trilogy of The Wanderer, The Newcomer and The Hero were all #1 with The Hero racking up 8 #1 placements making it the best selling book in America that week.
Coming in 2014 are three new Thunder Point novels and a women's fiction titled Four Friends to be released in April.
Agents
Carly Watters: PS Literary
Carly Watters is a literary agent with the P.S. Literary Agency having joined them in 2010 after working at Bloomsbury and the Darley Anderson Agency both in the UK. She considers herself a hands-on agent that develops proposals and manuscripts with attention for detail and the relevant markets. PSLA's mission is to manage authors' literary brands for their entire career.
Carly represents a diverse list of fiction, non-fiction and children's authors including Taylor Jenkins Reid, Julianna Scott, Caitlin Rantala, Mary Akers, Rebecca Phillips, Ian T Healy, Jay Onrait, Colin Mochrie, Traci Foust and more. Never without a book on hand she reads across categories which is reflected in the genres she represents and is actively seeking new authors including literary and commercial fiction, contemporary romance, world literature, literary thrillers, upmarket non fiction (in health, wellness, pop science, and pop psychology), picture books, and all genres of YA. Carly is drawn to emotional, well-paced narratives, with a great voice and characters that readers can get invested in.
Find her here: Twitter: @carlywatters, Blog: http://carlywatters.com/, Website: www.psliterary.com
Elizabeth Kracht: Kimberly Cameron Assoc.
Elizabeth Kracht joined Kimberley Cameron & Associates in the fall of 2010 to broaden her perspective on the publishing industry. She represents both literary and commercial fiction as well as nonfiction, and brings to the agency experience as a former acquisitions editor, freelance publicist and writer. She thrives on working closely with authors and researching the potential market for new books. Elizabeth's eclectic life experience drives her interests. She appreciates writing that has depth, an introspective voice or that offers wisdom for contemporary living. Having lived in cities such as New York, San Francisco and San Juan, Puerto Rico, she is compelled by urban and multicultural themes and loves settings that are characters unto themselves. 
In fiction, she represents literary, commercial, women's, thrillers, mysteries, and YA with crossover appeal. She is intrigued by untrustworthy narrators, tragic tales of class and circumstance, and identifies with flawed yet sterling characters. In nonfiction, she particularly loves memoir and other narrative nonfiction projects that contribute to the well-being of the self or others in addition to niche projects that fill holes in the market, offer a fresh approach, or make her laugh. She also has a soft spot for nonfiction heroic pet stories.
Connor Goldsmith: Foreword Literary
Connor Goldsmith is an Associate Agent at Foreword Literary. A native New Yorker, he graduated from Oberlin College in 2010 with Bachelor's Degrees in English and Classics, and is currently pursuing a Master's Degree in Media Studies at The New School for Social Engagement.
He is interested in a wide range of fiction, and is looking for literary fiction, speculative fiction (sci-fi/fantasy), and psychological thrillers. Under the umbrella of speculative fiction Connor is especially interested in urban fantasy, urban science fiction, and magical realism. He is particularly looking for fiction from LGBT and racial minority perspectives. In non-fiction, he is looking for books by recognized experts with broad, established platforms. Subjects of interest include cinema, television, theater, mass media, historical biography, and progressive politics.
Stacy Glick: Dystel & Goderich Lit Agency
Stacey Kendall Glick, Vice President, joined DGLM in 1999 after working in film and television development for five years at PolyGram Filmed Entertainment and Hearst Entertainment, where she looked for book projects to be adapted into movies. Stacey is also a former child actress who appeared on television, in theater, and in feature films. She has a wide-ranging and eclectic client list that has grown and evolved over the years, and she is interested in many subjects, including (but not limited to) cooking and food, narrative nonfiction, memoir, parenting, psychology, science, health and wellness, lifestyle, current events, and pop culture. On the fiction side, she is considering YA, middle grade, and very select adult contemporary fiction. Stacey lives in Northern New Jersey with her husband and four little girls, and enjoys cooking and baking, sipping cocktails, taking pictures, shopping, theater, going to Mets games and eating spicy tuna hand rolls (among other things) when she can find the time.
Publishers
Ink & Quill Publications (General): Jo Wilkins
Jo Wilkins is the C.E.O. of Mystic Publishers (since 2003), a company that helps qualified writers who want to bring their work to the public through self-publishing. In 2011 she took another step in her publishing efforts with Ink & Quill Publications, a traditional publishing house, where she now partners with Maxwell Alexander Drake, an author with Imagined Interprises Inc. (I.I.I.). She started her career writing poetry and went straight into novel writing from there. She writes the Tyranny series with R.R. Draude, some of her short stories are in places like KNPR's "Making Nevada Home." She is also published in a half dozen  anthologies. She teaches beginning, intermediate and advanced author technique classes at two  recreation centers for the City of Henderson and does one-on-one private coaching. She will take Fantasy pitches for Imagined Interprises and in all other categories for Ink & Quill Publishers.
Houdini Publishing: Geno Munari
Editors
Janet King
Janet King has long been a content editor and advisor, but her years in the business also include writing books published by major houses and being a magazine writer and editor-in-chief of several national magazines. For a time she also ran a literary agency in which she worked closely with numerous authors helping them craft compelling proposals and prepare manuscripts ready for publication.
She consults on projects from the earliest stages of idea development and preparation of a viable and intriguing proposal to evaluating completed manuscripts. For the most part she works in non-fiction areas including: self-help, inspirational, memoirs and biographies, travel, health and wellness, fitness and food. However, she also consults on novels as well, specifically in the genre of women's fiction.
Specialists
Danny Manus: Script Agent
Danny Manus is one of the most in-demand script consultants as CEO of No BullScript Consulting (www.nobullscript.net) and author of "No B.S. for Screenwriters: Advice from the Executive Perspective." He was ranked one of the Top 15 "Cream of the Crop" script consultants in CS Magazine. He was previously the Director of Development for Clifford Werber Productions (Cinderella Story, Sydney White), where he sold "To Oz" to United Artists. He was also Development Consultant for Eclectic Pictures (Lovelace) and the DOD and Production Coordinator at Sandstorm Films (The Covenant, 8MM2), which had a first look deal at Screen Gems. Danny is also a producer, a columnist for ScriptMag, a judge three years running for the PAGE Awards, and teaches seminars and workshops across the country. You can follow him on Twitter @DannyManus.
Website:   www.nobullscript.net
Stuart Horwitz: Book Architecture
Stuart Horwitz is the founder and principal of Book Architecture, a firm of independent editors based in Providence and Boston (www.BookArchitecture.com). Book Architecture's clients have reached the best-seller list in both fiction and non-fiction, and have appeared on Oprah!, The Today Show, The Tonight Show, and in the most prestigious journals in their respective fields. Now, Horwitz has mapped out the same system that has helped writers tackle rather than tinker with their manuscripts in his new book Blueprint Your Bestseller: Organize and Revise any Manuscript with The Book Architecture Method (Penguin/Perigee), named one of 2013's best books about writing by The Writer magazine. Horwitz is an award-winning poet and essayist who has taught writing at Grub Street of Boston and Brown University.
Website:  www.BookArchitecture.com
Gregory Kompes: Internet Marketing Specialist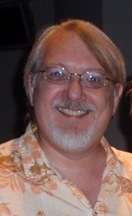 In addition to being a psychic intuitive and a conscious channel for nonphysical entities, Gregory A. Kompes co-hosts the Writer's Pen and Grill, a social evening for writers held monthly in Las Vegas, co-founded Laudably Tarnished, A Poetry Workshop, and is President of the Henderson Writers' Group, hosts of the Las Vegas Writer's Conference. He is the author of Suddenly Psychic: Core Messages to Enhance your Psychic Journey, Message from The Three Sisters, Volumes 1, 2 & 3, the novels The Middle Man, Flash Mob, and First Dimension, and the bestselling 50 Fabulous Gay-Friendly Places to Live. He has also penned hundreds of articles on writing, travel, dogs, and psychic abilities and is included in a dozen anthologies, among them Chicken Soup for the Soul: What I Learned from the Dog. Gregory holds a BA in English Literature from Columbia University, New York, a Certificate in Online Teaching and Learning, and an MS Ed. from California State University, East Bay.
Website: www.Kompes.com
Authors
Maxwell Alexander Drake
Maxwell Drake is a dynamic and entertaining speaker always rated as one of the number one speakers of the events he attends. His Creative Writing Sessions have been a huge success to those interested in pursuing a career in writing and his open forum sessions are a pleasure for anyone interested in learning what goes on "behind the scenes" in the publishing industry.
Randall Platt
Randall Platt writes fiction for adults and young adults. Platt has been a full-time writer for thirty years which is certainly long enough to know better. She finds no shortage of fascinating characters and stories that spring from the beautiful Nearly all Platt novels take place in Washington or Oregon. A fi lm, Promise The Moon, has been made of one of Platt's humorous westerns (The Four Arrows Fe-As-Ko). Platt's novels have won several national accolades and six have been recently released as audio books. Hellie Jondoe, a historical young adult novel dealing with orphan trains and climaxing with the Spanish Flu Epidemic of 1918, was awarded the 2010 Willa (Cather) Literary Award and three other nationally recognized nods. Platt's latest novel, Liberty's Christmas, is set in Texas and takes young adult readers back to a time when 'nobody had nothing and everybody borrowed it,' the Great Depression.  It received honorable mention for the Washington State Book Award for young adult fiction.
Maralys Wills
Maralys Wills' fourteen published books span several genres and publishers.  Her fiction works include four romance novels published by Harlequin and Silhouette, and a techno-thriller about airplane sabotage.  For the past 27 years, Wills has taught college novel-writing, and in 2000 was voted "Teacher of the Year."  In addition to frequent speaking engagements, she has given numerous writing seminars—at UCLA, UC Riverside, UCI, Orange Coast College, Cerritos College, and at writers' conferences across the country.  She is a past president of the Orange County Chapter of Romance Writers of America.
Wills is the mother of six children–five boys and a girl.  Her husband is a lawyer.  She studied at Stanford and UCLA, earning a B.A. and a teaching credential.  She once helped her sons run a hang gliding manufacturing business, but after the family tragedies she went home to write books.
Peter Bowerman
Peter Bowerman, a veteran commercial writer, is the self-published author of the
three award-winning Well-Fed Writer titles (www.wellfedwriter.com), how-to standards on lucrative "commercial" freelancing. He chronicled his self-publishing success (70,000 copies of his books in print and a full-time living since 2001) in the award-winning 2007 release, The Well-Fed Self-Publisher: How to Turn
One Book into a Full-Time Living, and its 2014 updated edition. www.wellfedsp.com.  He's had 300+ articles published, speaks regularly on writing and publishing,  and is a professional coach for commercial freelancing and self-publishing  ventures. Check out his book titling service at www.titletailor.com
Nicole McInnes
Nicole McInnes is the author of the contemporary YA novel, BRIANNA ON THE BRINK (Holiday House, Spring 2013). She is also a university writing and literature instructor, a mom and a horsewoman.
Born and raised in the San Francisco Bay Area, Nicole received a Bachelor's Degree in Literature (Creative Writing emphasis) from the University of California at Santa Cruz (go, Banana Slugs!). She also received a Master's Degree in English (Creative Writing emphasis) from Northern Arizona University (go, Lumberjacks!).
She currently lives and works in northern Arizona.
Mia Thompson was born in Sweden and moved to the United States at the age of 19 to attend the New York Film Academy in Los Angeles. She graduated with a degree in screenwriting in 2007 and has since become the author of the internationally bestselling New Adult Thriller series about Beverly Hills heiress and vigilante, Sapphire Dubois. The series' first two novels, STALKING SAPPHIRE and SILENCING SAPPHIRE, were published by Diversion Books in 2013.
Mia lives in Las Vegas with her husband and their dog, Oreo.